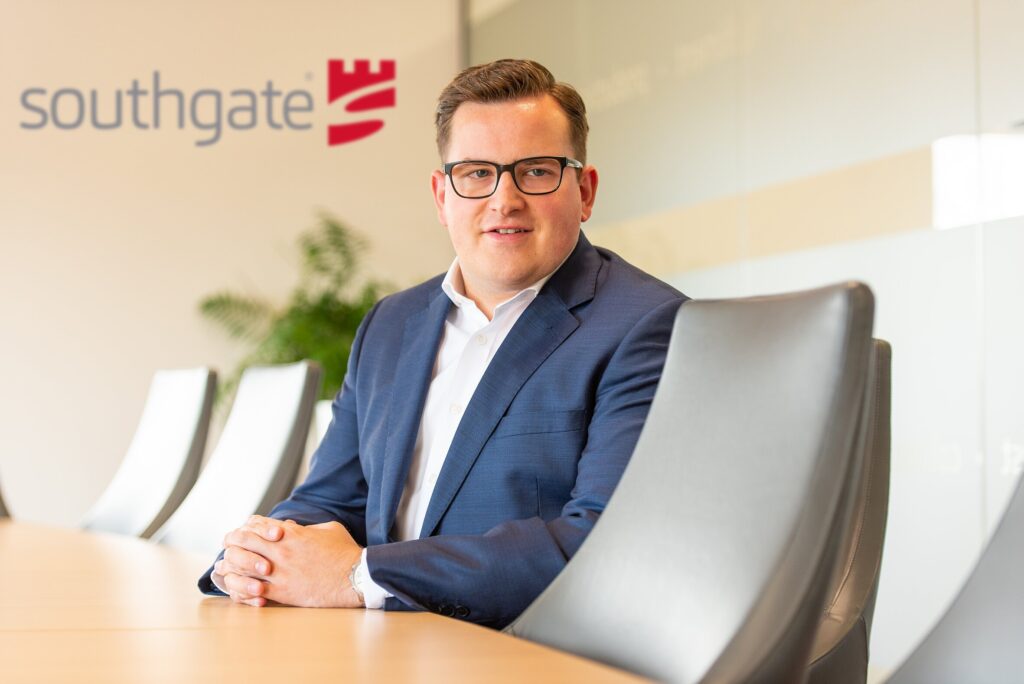 Southgate Packaging recently reported 'significant growth' despite the challenges of the past year. The firm, which dates back more than 50 years, has earned recognition for its international sales and launched new products. Here, MD Craig Turner tells Packaging Scotland about recent trends, the importance of innovation, and responding to a variety of challenges from the pandemic to changing consumer habits.
Q) What's the history of Southgate?
A) A family run business, Southgate dates back to 1966 specialising in innovative product development and global sourcing. 
We recently announced our end of year results, reporting a significant growth, nearly doubling turnover, despite the impact of the pandemic. 
Our strong growth is a result of our strategy of product development. All products are reviewed throughout the year with the emphasis on how they can be adapted to be more sustainable. 
The service engineering department has grown in recent years and following the acquisition of Packaging Aids in 2019, this team has doubled with a range of skills and experience helping strengthen the service we can offer our customers. This acquisition also brought a range of new and varied products to add to the growing range.
As one of Europe's leading packaging companies, our recent turnover figures further reinforce our position as an industry leader. In February 2021, Southgate was listed in The Sunday Times International Track 200 for the first time – which ranks Britain's mid-market private companies with the fastest growing international sales, measured over the last two years.
Q) How important is the Scottish market and do you see scope for developing this further?
A) We are committed to continuing growing relationships with existing distributors and serving the market in Scotland. 
Q) What trends are you noticing?
A) We recognise that there are two key themes trending in the sector – the boom in e-commerce which is set to treble in the next four years, and the sustainability drive across the market, especially considering the Plastic Packaging Tax which will take affect from April 2022.
We will be focusing on new product innovation and development, looking at the macro economy to establish how we can tap into the potential of the increase in demand for sustainable packaging products and efficient packaging solutions for e-commerce. 
Q) How competitive is the market and how do you stand out?
A) We have a wide customer base, with over 600 distributors across Europe as well as a portfolio of e-commerce clients. Southgate is at the forefront of the packaging market. With the market becoming increasingly competitive (recent stats revealed the European consumer packaging market is expected to register a CAGR of 4% over the forecast period 2021-2026), we are focused on driving new product innovation around key industry themes such as sustainability and the e-commerce boom. Our shift to focus on creating innovative packaging solutions for this sector has allowed us to stand out and resulted in rapid growth, particularly in fulfilment. 
For example, when Covid struck in early 2020, we adapted quickly and innovatively. By responding to market demand, we created a new welfare range which featured a hands-free, foot operated sanitiser station – the first on the market. Our core business focus is on availability and supply. We have a broad product basket, good stocks, next day delivery and a continued supply chain – all adding to the service expected.
Q) What measures have you adopted to reduce your own and your customers' carbon footprint?
A) We are focused on creating sustainable packaging solutions and have recently launched a number of eco-friendly products in the past year from carton sealing to pallet wrapping and void fill. We plan to have a suite of sustainable options for every product.
In addition, in early 2021 we launched our Sustainability E-edition brochure to share our sustainable product line with our customers. Looking ahead, with the Plastic Packaging Tax coming into effect we will be focused on educating our customers, demonstrating the benefits and working with them to develop new products.
Q) How have you responded to the challenges posed by Covid and Brexit?
A) For Southgate, there were key pillars which allowed the business to enhance its performance and outperform despite the challenges of Covid-19. Firstly, the quality and ability of our incredible team, who proved agile in the way they collaborated, coming up with quick solutions to support both our customers and the supply chain. Secondly, the depth and breadth of our current customer base who remained loyal during the pandemic, and thirdly, the introduction of many new sustainable product innovations.
Q) Has the change in consumer shopping habits impacted on the firm and the solutions you offer? 
A) The growth of e-commerce has resulted in an increase in demand for packaging products and further highlighted the need for sustainable packaging solutions. We were quick to jump on this trend and created packaging product solutions which created more efficient packaging processes for the e-commerce sector. 
In particular, our growth of Water Activated Tape has seen a huge improvement in efficiencies across a range of customers. Some businesses have seen a cost saving of up to 20% since shifting to paper tape from plastic. They've also saved up to 240% in tape meterage per annum.
In addition, we are advising customers on the most environmentally-conscious ways of disposing packaging in keeping with our mission to drive sustainability forward within the industry.