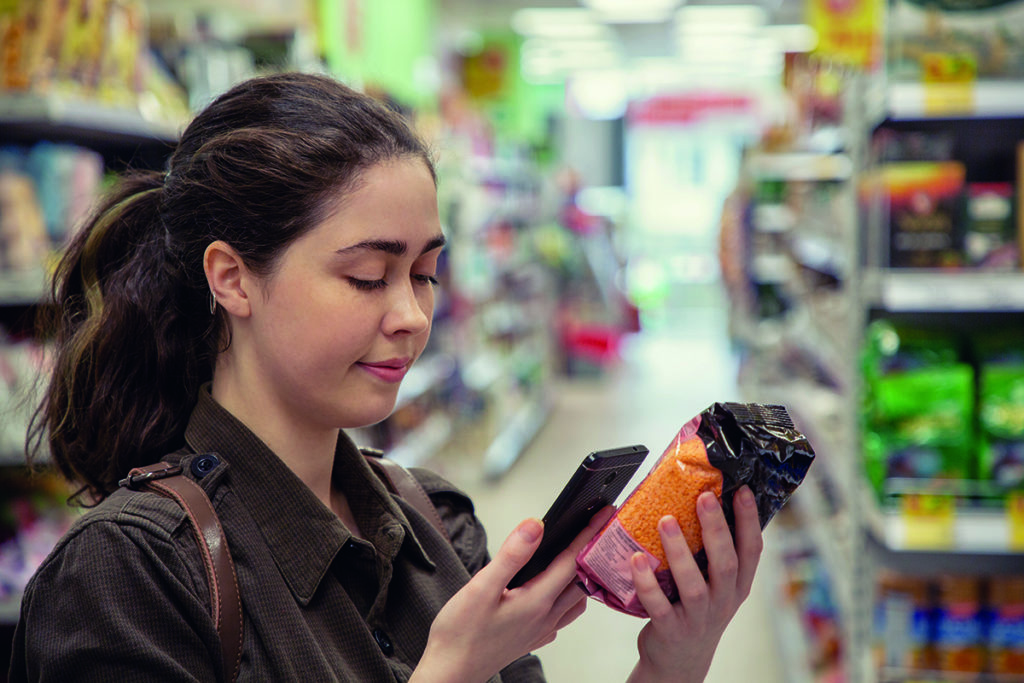 By Steve Tallant, director, market development, at Markem-Imaje
THE barcode – a ubiquitous mark on almost all products, in every region of the world. Since it came into commercial use in the seventies product marking and coding has evolved significantly. So much so that today, we are on the cusp of a new dawn of product marking that can use serialisation as a foundational platform to deliver traceability, regulatory compliance and now enriched consumer engagement.
In short, what began as a means to identify a product for inventory and point-of-sale use, has now become the basis for a full brand protection programme.
Let me explain
As we all know, brands are already marking products to identify batches, serialise individual items and provide expiry dates. Industries such as pharmaceuticals have been at the forefront of using different coding methods for unit identification, led by the need for safety and product recall facilitation.
In other areas, market-specific issues have driven manufacturers to take more sophisticated approaches to coding. For example, in Italy wines are serialised for the protection of supply chains due to issues with bottles being counterfeited and refilled with inauthentic product.
Smarter labels
Taking this progress a leap forward, with the use of a smarter label, we now have the beginnings of an interactive experience which can impart to a consumer information about a product. This offers an enriched means of engaging with an end user.
Take for example a product with a serialised two-dimensional QR code, aggregated with similarly serialised products into cases of coded pallets. As the products and cases make their way along the supply chain and their pallets are scanned at each stage, brands are able to gather all of this data. Imagine this same process for each of the key raw ingredients which make up that item, so that you are tracking and tracing every component.
Once all of this information is consolidated, suddenly you have a full picture of the lineage of your product as it gets to market.
The big picture perspective
With this detailed data as your basis, a QR code with a serial number within it, can be scanned by any smart phone and reveal to a consumer a level of insight that has never been achievable before. The possibilities to use this to enrich a brand's engagement with a consumer are endless. This experience goes far beyond what a typical static landing page a QR code is normally directed to.
As consumer demand for transparency grows, in parallel with a greater awareness of the environmental and societal impact of sourcing raw materials, these tools will become invaluable.
Supporting brand protection
Brand protection and consumer engagement programmes will vary according to the specific objectives for a product. At Markem-Image we work together with our customers to develop a bespoke strategy using the full suite of standard solutions from our Systech and Blue Bite portfolios. For some of our customers their needs extend to anti-diversion and anti-counterfeiting, an issue that continues to grow.
In this instance smart labels have even more to offer. By using innovative technology, an existing QR or barcode on a product's current packaging can be turned into a unique, digital identifier—or e-Fingerprint.
This solution allows field inspectors and other partners to use a simple smartphone app to instantly authenticate a product anywhere in the supply chain. Where this is right for the brand, the same opportunity is available to harness this technology so that consumers can also confirm product authenticity.
A granular approach 
The more granular we can get with identifying products and their ingredients or components, the more that brands can benefit. This extends across the full spectrum of brand protection, from traceability right through to the consumer experience.
The next stop on the journey of product coding will be the closure of the circle so that consumer engagement is fed directly back to brand owners allowing them to evolve accordingly. What began six decades ago as a means of identification, can today be used as a far more sophisticated and multi-faceted tool for the benefit of brand protection.