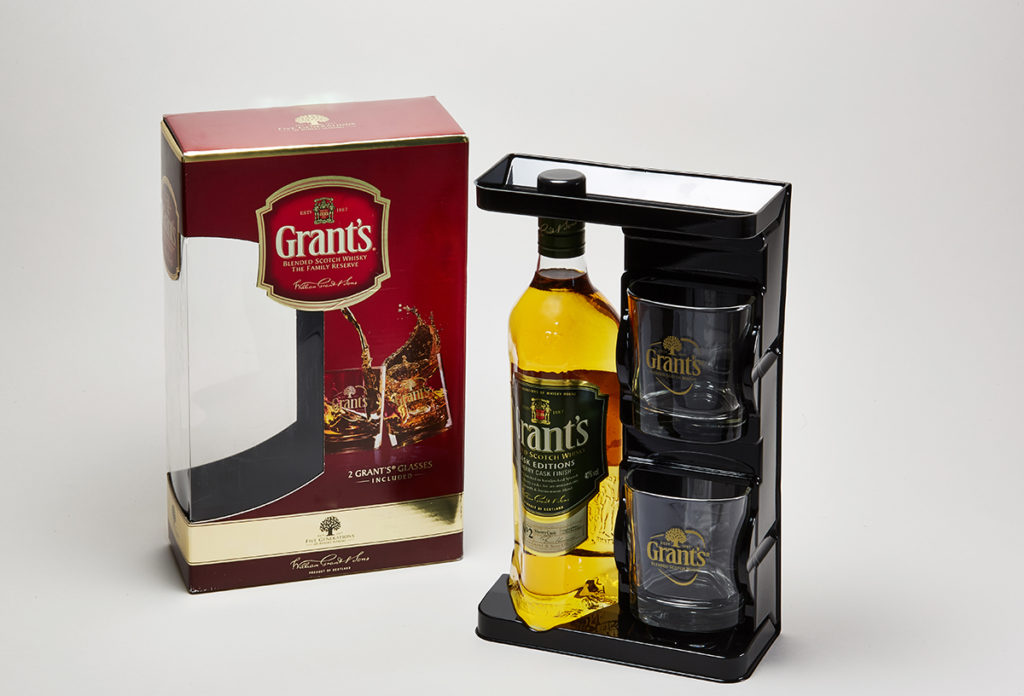 A thermoformed packaging business which went from operating out of a garden shed to dealing with the likes of Morrisons, Lindt & Sprungli, Bunzl, and Bakkavor, has told Packaging Scotland of the importance of the Scottish market to the company.
Leeds-based LVF Packaging was launched in 1987 after then engineer Nigel Coates created a vacuum forming machine for his recently retired father, Harry, to continue sampling work he carried out at Waddington Group, best known for its Cluedo and Monopoly games, as a means of keeping him busy in his retirement.
Maintaining a good relationship with his former employer led to an opportunity three years on from retirement for Harry along with Nigel, who had now joined the business full-time, to provide sub-contract support to Waddingtons by supplying vacuum formed plastic fitments for use with the firm's range of printed Easter egg cartons.
The contract necessitated the business to acquire new machinery and also move into its first 'proper premises' – although Nigel told Packaging Scotland that looking back now, it was pretty much just a larger version of the garden shed!
In the years leading up to this opportunity, LVF had predominantly produced thermoformed plastic components such as display stands for banks and building societies, guards for machinery, protective covers for computer keyboards, and furniture components. However, the arrival of the new machinery required for the Waddingtons contract enabled the business to expand into the higher volume packaging market and laid the foundations for where the business is now.
"We developed a reputation locally of delivering good quality products on time, and gradually over the years became introduced to bigger end users," MD and owner Nigel explained. "Though we had equipment that was ideally suited to producing packaging, it was only when we moved to our present site in 2001 that we really had all the facilities required to expand our packaging activities into producing direct food contact packaging for brand owners, packer processors, and retailers nationwide."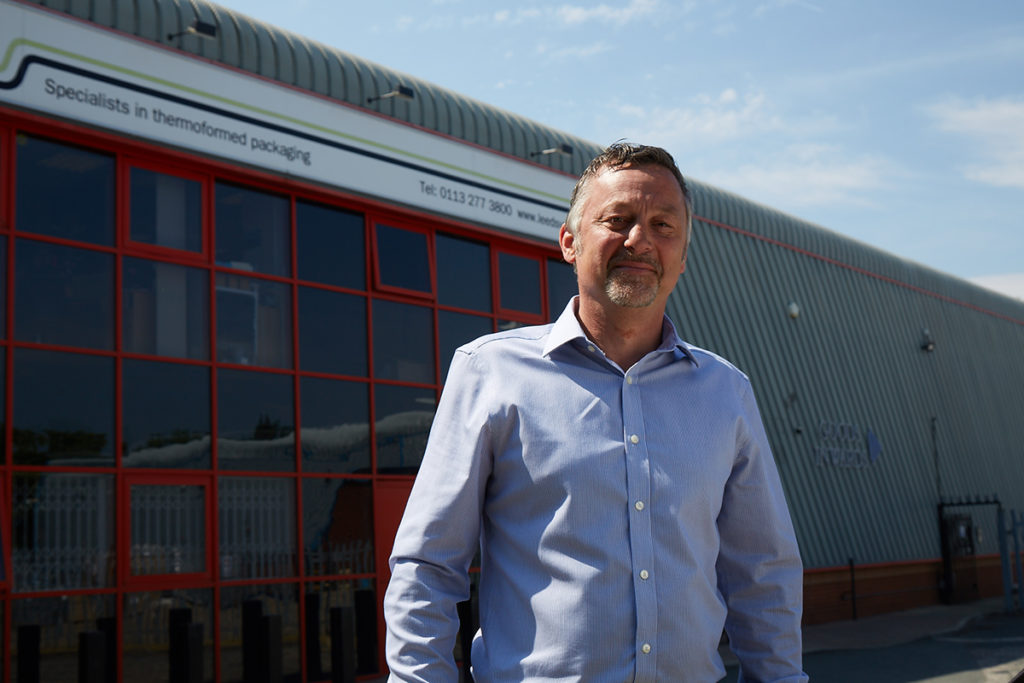 LVF now produces all manner of trays, pots and lids that can be found on the shelves of many of the country's largest supermarkets, as well as examples of bespoke confectionary packaging for Lindt & Sprungli amongst others.
However, it is Broxburn-based packaging and food hygiene product supplier DBM that is the company's biggest customer – with LVF producing an ever-increasing range of products which DBM carry in stock and supply at short notice to satisfy customer demand.
"One of the big challenges in our industry is that it can often take three to four weeks to get a hold of the raw materials and produce the stock," Nigel explained. "In the food processing sector, three to four weeks can be far too long so the service that DBM offer to the customers – many of whom are also based in Scotland – is invaluable."
Describing the Scottish market as 'very important' to LVF, Nigel said that he finds it 'very easy' working with businesses in Scotland due to the 'down to earth and straight-talking' nature they share with those in Yorkshire. "There has to be something said about dealing with people who have got similar attributes," he explained. "Over the years we've developed very good working relationships with Scottish companies, and I hope that'll continue in the future."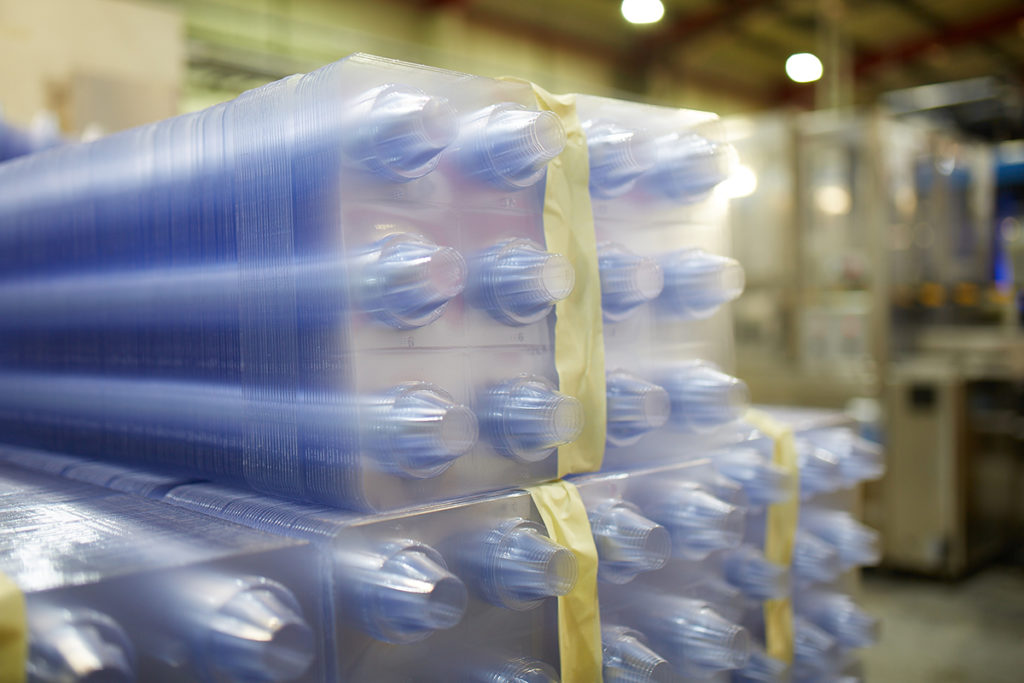 As well as its relationship with DBM, LVF has produced promotional packaging components for many whisky brands such as Glenlivet and Johnnie Walker, and to this day still produces all of the special collars used to attach whisky glasses to the top of the bottles for William Grant.
Another of LVF's Scottish customers is Lanark-based Border Biscuits, with Nigel saying they have an 'excellent' relationship with the firm which he said is 'continuously investing and expanding its place in the market' with LVF producing trays for the brand's selection boxes and standard packs.
Despite working with such high-profile brands, LVF still very much operates as a family business. Nigel describes his staff as the company's 'most important asset', saying that he feels 'indebted to them'.
"I'm very clear that our greatest asset is our staff and it's very important to be fair with them," he said. "We awarded our staff a significant pay rise six months ago and we're looking again to see what we can do to increase their pay because it's only fair to do so – everyone is struggling just now with the state of the economy and if there's something we can do, we'll look to do it. They were there when the business needed them (during Covid), and I think we need to be there for them now."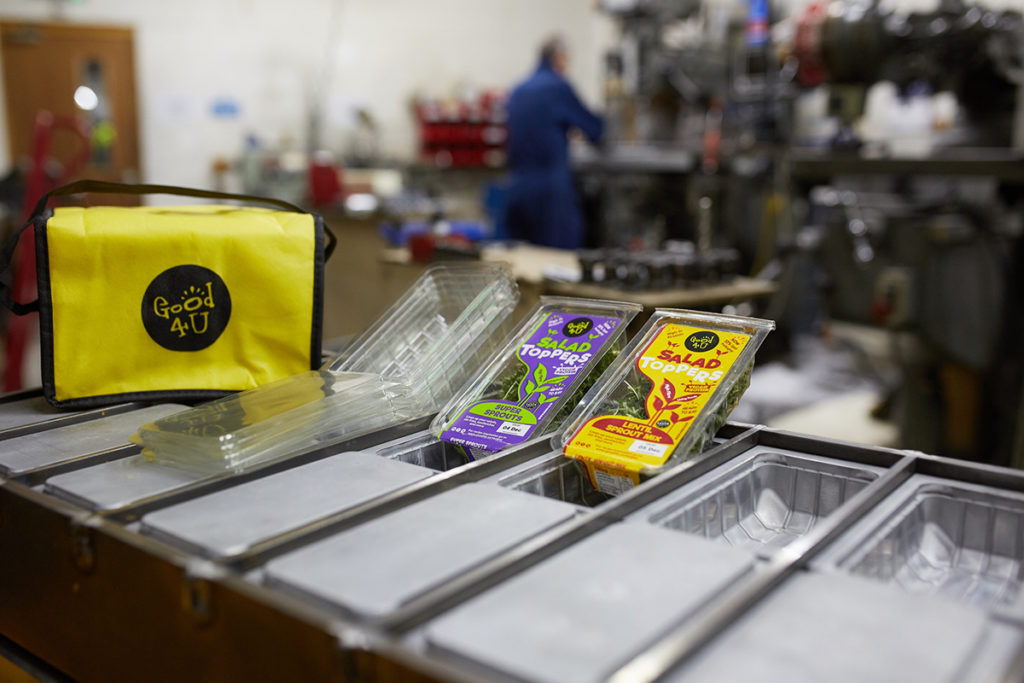 Nigel revealed that during that period, the company saw much change in its customer base with the demand from food service for products such as the lids it produces for individual portions of ice creams that would be served in hospitals and schools 'virtually evaporating' whilst the demand for meat packaging – due to an increase in home cooking – went 'absolutely through the roof'. He added that, thankfully, post-covid the demand from areas which faltered during the pandemic are now returning to normal.
Furthering the family business operation, the firm stands by its mantra of being 'big enough to skilfully handle any job, but small enough to care about every little detail'. Each customer receives Nigel and his son's mobile number to call at any time, with Nigel joking that they'd prefer not to get a phone call at midnight – so the best way of avoiding one is to make sure they get the job right to start with!
"But without being flippant, I say to every one of our customers that they can ring me directly, and I'm pleased to say that I rarely get that call because we've got a good team," he added, before telling of how they will never take on a job that they believe they can't deliver on.
Moving forward, Nigel said LVF's customers will avoid being impacted by the plastic packaging tax due to the company's use of a PET material, which he explained contains at least 50% recycled content and sometimes up to 80%.
The firm's environmental credentials have also been enhanced by a recent £550,000 investment in another new Kiefel KMD 78 thermoforming machine which, as well as increasing capacity, is far more energy efficient than the machine it replaces. The company has also recently submitted an application to expand its solar PV array with hopes for it to eventually be fully self-sufficient.
A long-term project with a Dutch company is also nearing completion, Nigel revealed. LVF was brought on board to help get to market a new type of meat pack which doesn't require an absorbent pad.
"Unfortunately, having that pad renders the tray non-recyclable," Nigel explained, before telling how the Dutch company came up with a 'novel idea' where a false bottom is created to collect all the liquid, allowing for it to be rinsed and recycled. "We've been working with the company for a couple of years and we're now getting very, very close to the point where we hope to announce that we'll be making it available in the UK."