AS an essential part of the supply chain for a range of vital sectors from healthcare to food and drink, the global packaging industry has played a key role throughout the Covid-19 crisis. Whether it's providing packaging for essential medicines or helping to keep supermarket shelves stocked during lockdown, businesses involved in the packaging sector have risen to the challenge, often switching focus at short notice or having to adapt to evolving guidelines to ensure staff members could continue to work, even at the height of the pandemic.
A number of packaging firms have created new products and solutions specifically designed to help in the fight against Covid-19. Some examples highlighting how the industry reacted include:
• PFF Packaging Group has been selected by the UK Department for Health and Social Care to manufacture disposable aprons for the NHS. The contract will see the business produce over 360 million plastic aprons over a nine-month period, with the business investing over £1 million in the production of a new product line. Over 100 additional workers have been hired to help deliver this critical work. Group MD Kenton Robbins said, "Some 210 million plastic aprons are needed every week by NHS frontline and social care staff. With production well underway, we feel we really are making a difference."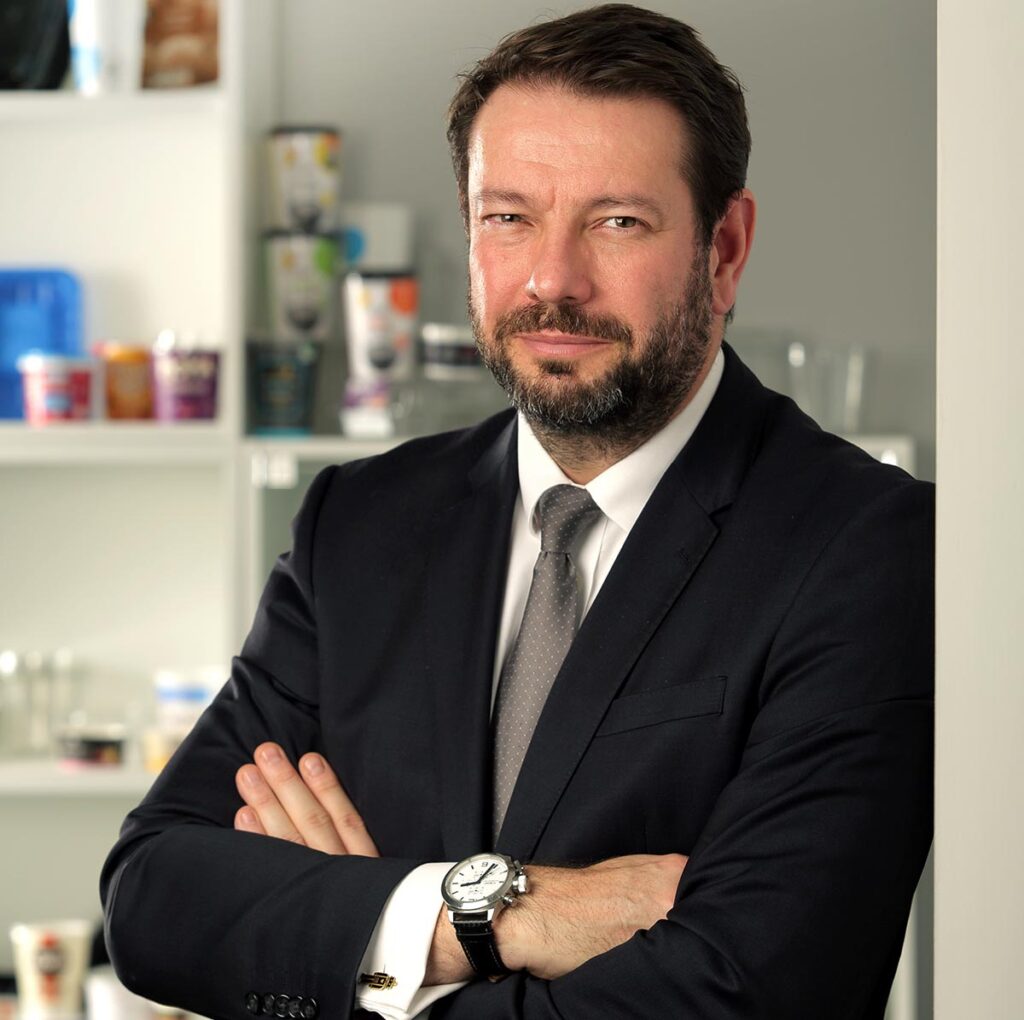 • Scotland's print industry has played a key role, creating literature, posters and stickers for the NHS and supplying vital PPE. The industry has also helped sectors such as food and drink cope with changing requirements such as promoting online or home delivery services. Garry Richmond, director of trade body Print Scotland said, "Not enough credit has been given to printers over the course of this outbreak, because the stark fact is that nothing would be functioning without print. There would have been no food in the shops because everything sold in the supermarkets needs packaging, branding and labelling provided by printers. The NHS has needed forms, documents and notices about safe working practices. The list could go on."
• Tri-Star Packaging has helped food businesses safely re-open by offering a range of PPE products including face masks, vinyl gloves, aprons and hairnets. The firm also stocks anti-bacterial soap, hand sanitisers, and floor signage. "We're not just the packaging guys. We supply everything a foodservice business needs to operate safely and efficiently – and by default, we have developed a larger consolidated offer which gives greater convenience while offering a fantastic price point," said sales director Lee Richards.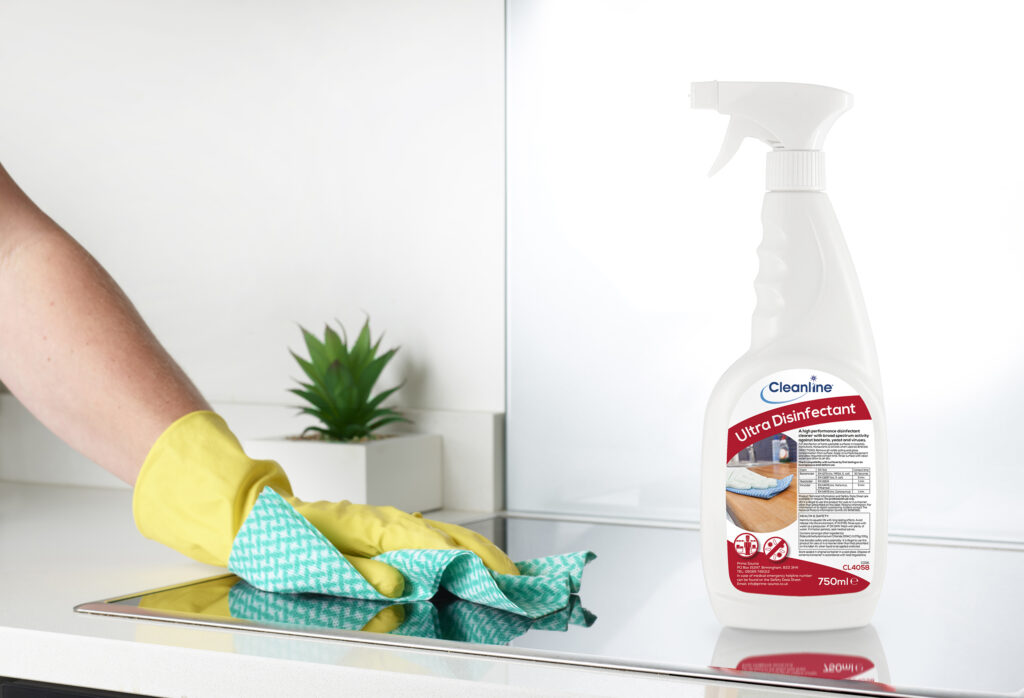 • Antalis has launched Alugrip6, a set of modular aluminium profiles and accessories which can be used to create screens and shields, while Plaswood, a Berry Global brand, has created a new range of outdoor furniture, designed to take into account social distancing requirements. Plaswood is made from recycled plastic and is described as anti-bacterial safe, waterproof and easy to clean.  The Plaswood Hero Adapt picnic table, for example, can be extended to provide two metre distance seating.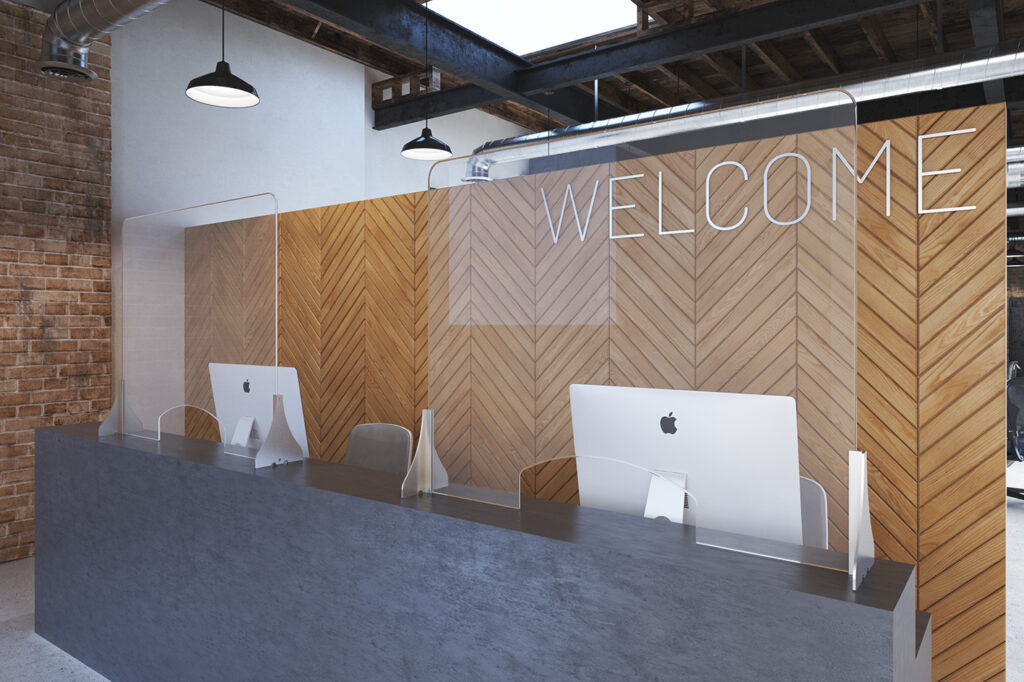 • Goplasticpallets.com revealed that The Pret Foundation has been using its plastic folding boxes to deliver food donations to charities to help feed the homeless. When the UK entered lockdown, food donations decreased, so with foodbanks striving to get more donations, The Pret Foundation has been reliant on durable plastic boxes to help keep up supply.
• Superfos reported 'strong demand' for its range of practical containers for disinfectant wipes as industries adapted to new cleaning routines. Divisional product manager Birthe Bebe Nielsen explained, "In several industries, people who use disinfectant wipes multiple times every day appreciate a practical, hygienic, and strong packaging solution." 
• SICK developed two new sensor apps to help comply with distancing measures. The SICK PeopleCounter allows sensors to count people at entry and exit points, or allow users to control the number of people occupying a pre-defined area in real time. SICK's Social DistanceGuard app, meanwhile, monitor areas where the recommended distance between people must be upheld, such as in a queue, and provide an alert if they are too close.
• Endoline launched a virtual machine demonstration service for customers to help ensure machinery specifications are met without face-to-face interaction.
• Schumacher Packaging unveiled a new corona partition wall called the EcoSafeBoard, to allow companies to safely re-establish personal customer contact. The corrugated cardboard walls can be set up on tables and floors or suspended from the ceiling.