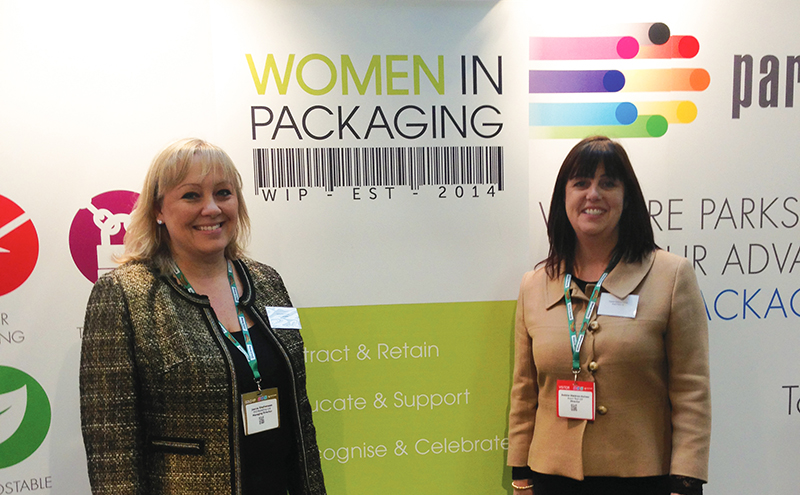 THE packaging industry has historically been seen as a male dominated sector – but times are changing.
An organisation called Women in Packaging UK (WIP) is working to provide knowledge and support to females both looking to enter the industry and those already involved.The initiative was co-founded in 2014 by former vice president of LINPAC Packaging, Jo Stephenson, and director of the European Flexographic Industry Association (EFIA), Debbie Waldron-Hoines with the aim of connecting, supporting and recognising female employees across the packaging industry.
"I met Jo Stephenson on the board for the EFIA. We got talking and decided that there was a need in our industry to support women, especially because there aren't many women in middle and senior roles; not many women in packaging, full stop," explained Debbie, who previously worked for DS Smith before starting her own business offering management services to the printing and packaging industry.
WIP's strategy involves attracting and retaining those interested in or already involved with the industry, recognising and celebrating those who have contributed to the industry and educating and growing new talent through setting up training and mentoring programmes.
Last year WIP held networking events in Leeds, Birmingham and London. The feedback was that there was a definite need for more action and help with development. The idea of mentoring and leadership programmes arose out of that.
Debbie added, "What we need to do now is find out more stats about the industry – how many women there are, what roles they are in, how can we help them, what do they need us to do? We're looking to talk to all females so if you're new into the industry you can perhaps talk to someone who has got more experience than you, you can see how you can carve a career out for yourself. If you're older in the industry you can actually give something back by becoming a mentor and network with people."
While the initiative is targeted at women in the packaging industry, Debbie highlighted issues that she believes are affecting the sector in general. Specifically, she believes there is work to do to raise awareness and encourage more youngsters to consider a career in packaging when they leave school or further education.
"There are really good careers within the packaging industry but people in school, especially, aren't even aware of them – and probably girls even less so," Debbie said.
Another concern is the packaging industry's aging workforce and ensuring that, when people retire, there is a new generation coming through. Debbie said it's important to ease the process of things like setting up apprentice programmes for both individuals and companies.
WIP is currently working with the University of Chester, which has introduced a postgraduate certificate in Advances in Food and Beverage Packaging.
Looking forward, WIP wants to expand its networking database, which currently has over 200 contacts, and host more networking events including a dinner planned for autumn this year.  They are also in talks with companies interested in sponsoring the initiative.
"I think it's just getting the message out there really," Debbie added.