As developments in digital printing technology continue to enhance its advantages over conventional printing processes, now may be the time to think differently about the way you print your labels.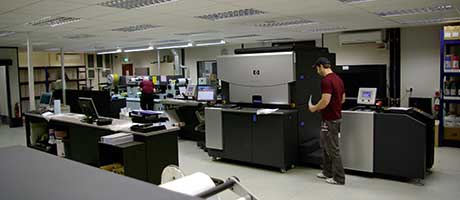 ALTHOUGH many have discovered the benefits that digital printing can deliver, the majority of brand owners and markets are still not "digitally aware."
Today digital print can deliver stunning print quality and is the perfect cost effective, flexible solution whatever the run length and is ideal for multi-sort label ranges and packaging.
Blandford-based Amberley has been producing digitally-printed labels using HP Indigo technology since 2003 and has invested in the process ever since. Indeed it is the company's mission to clearly demonstrate the advantages and possibilities that digital printing can deliver. This article aims to provide a brief insight into a technology that has made significant recent advances and has underpinned the success of Amberley as a UK leader in the digital sector.
What is digital printing?
In simple terms digital printing enables the user to take a computer file and print in high resolution directly from it. Each image can be different with 100% variable text and images, without the need for any intermediary processes.
Unlike conventional printing which can require a film and plate making process, digital printing requires none of these and, connected to a digital workflow system, the digital printing process allows a seamless workflow from design file to a printed component.
As a fundamental part of a future growth strategy, Amberley is firmly committed to HP Indigo technology which offers an "offset like" print quality based on an electro-photographic (laser) imaging process.
Once viewed as a process for short runs and multi-variant jobs only, digital print is now considered a mainstream process, with presses capable of printing at high speeds onto a wide range of paper and synthetic materials.
A recent record breaking, long-run production of digital labels for Coca-Cola's biggest-ever personalised brand campaign ("Share a Coke") has catapulted digital printing into the packaging mainstream.
Amberley was selected as the only UK partner for this label personalisation project which substituted the iconic Coca-Cola logo with 150 of the most popular first names in each country.
Key digital benefits
With conventional printing the process of originating a new design is expensive with colour separations, ink mixing, plate making, design file modifications and approvals on press all adding to lead time extensions and cost.
With conventionally-printed product decoration, consideration of the "limitations" of print process – such as tonal range reproduction (minimum and maximum dot limitations), ink to ink registration and ink density – must also be made. This is not a factor with the digital printing process.
No ink or colour matching
HP Indigo offers a superb color management workflow with the ability to develop a fingerprint and to recall a job profile. Colour is controlled digitally to achieve a consistent and repeatable colour match every time … and there is no ink mixing required.
With digital printing the finished article can be supplied for evaluation and approval before full production commences. The proof will be accurate to the finished labels, on the correct facestock and with the correct print finishing if required.
Whatever the reason there is a great deal of peace of mind approving a proof knowing the finished label will match it exactly.
How to use digital print to connect with the consumer
Digital printing offers brand owners a number of unique opportunities to connect and interact with their customers.
If what is printed is targeted and strengthened by using variable data content it will be more effective. The speed and flexibility of digital printing means that personalised, customised and targeted marketing strategies introduced at short notice are increasingly common as typified by the "Share a Coke" project.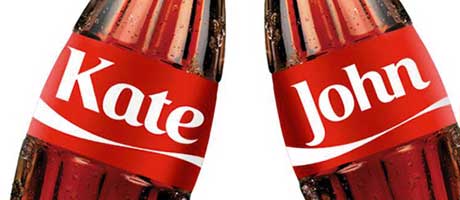 Environmental benefits
"Print only what you need, when you need it, where you need it."Because printing on-demand – and printing exact quantities – is suited to the digital process, inventory waste is minimised and the process waste issues associated with press-set-up, mis-register or colour variation are eliminated. Less waste produced means less waste to dispose of.
The waste stream of an analogue press requires discarding print tools and hundreds of feet of waste during SKU change-overs. This compares to just a few feet of scrap in a digital operation (given the right operational functionality).
But the big story in inventory reduction is the obsolescent stock and remnant materials that either needs to be recycled or sent to landfill or incineration. Remnant costs at the end-of-product-life can be dramatically reduced, and at times these can be as high as 30 percent of total packaging spend.
Graham Backhouse, sales & marketing director at Amberley commented: "Now is a great time for buyers to re-evaluate the way they specify their print. Digital, print-on-demand, label and package printing opens up a range of options that can improve costs and reduce risk in the supply chain, in support of lean manufacturing initiatives, as well as presenting a host of new and innovative possibilities for brand marketing."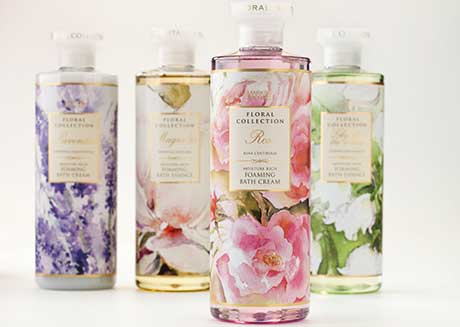 [hr]
• For more information on digital print or to arrange a demonstration contact Graham Backhouse, Amberley on 01258 455 772. Amberley recently invested in excess of three-quarters of a million pounds in the latest digital technology and supporting workflow and software systems.