Glass remains a firm favourite with the majority of European consumers argues Lynne Sidebottom.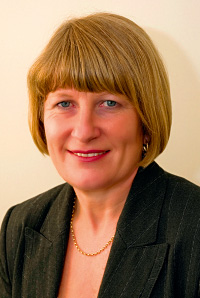 A RECENT European Packaging Survey by TNS Global Market Research showed there to be an overwhelming majority of European consumers (84 per cent) who support the right to get certain consumer products in glass packaging.
The poll proved that consumers care about how their products are packaged and are willing to follow this through in a number of ways.
To help keep products that are packaged in glass on the supermarket shelves 70 per cent of respondents said it was (very) likely that they would buy more products in glass, and more than half of the respondents said they would sign a petition to encourage this.
The survey also found that glass scores highly in the favourability stakes. Feelings towards glass as a container are much warmer (79 per cent) than feelings towards metal (47 per cent) or plastic (43 per cent), proving that people care about glass being used as a leading form of packaging. This is because glass preserves the taste of the product within it, does not taint food or beverages, does not leach harmful chemicals such as BPA, and is 100 per cent infinitely recyclable, with no loss of quality or integrity.
At Beatson Clark we welcome the results of the survey and fully agree with its findings. For years the industry has known that glass has many such attributes, and to discover through market research that consumers are more receptive to glass than to any other form of packaging is extremely encouraging, not only for the industry but also for the environment.
We feel it is the responsibility of manufacturers to ensure that they are continually working towards a greener environment. To this end we have invested in an on-site recycling facility and we are actively encouraging local residents to recycle.
Working closely with our local community in Rotherham to collect kerbside waste, we ensure that glass used locally is recycled through the glassworks into new containers. Collection from 111,000 households has so far resulted in approximately 7,000 tonnes of glass being recovered for recycling. The facility contributes to the cullet used at Beatson Clark, ensuring that our amber glass contains approximately 50 per cent recycled materials and 30 per cent for white flint.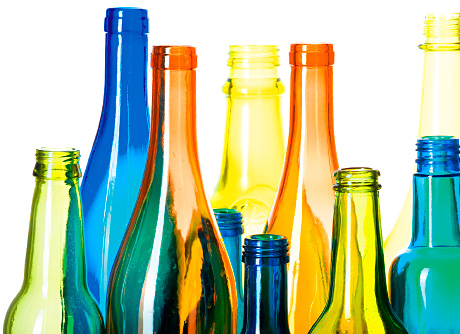 Another influencing factor in the continuing evolution of glass packaging is lightweighting. Throughout the new product design process our team is always looking for opportunities to incorporate lightweighting. Fewer raw materials are used during the lightweighting process and the weight of transporting the packaged goods will also be lower, resulting in a significantly reduced impact on the environment.
Our new 500ml tapered lightweight beer bottle, which is around one-third lighter than the previous design, was launched very successfully at Food & Drink Expo at the Birmingham NEC in March 2012.
We came up with this new modern design following extensive market research. The benefits of lightweighting include reduced production costs and the ability to offer clients a more cost-effective product without compromising on quality. By reducing energy consumption and the amount of raw materials used, lightweight bottles can also help us meet waste reduction and emissions targets in line with our green principles.
Beatson Clark is also fully supportive of the Nothing to Hide campaign launched by the European consumer forum Friends of Glass, which aims to promote the benefits of this packaging medium as an all-round healthy alternative to food and beverage containers. The campaign highlights the fact that with glass packaging no chemicals are needed to protect food and drink. In fact, it discovered that 80 per cent of UK consumers trust glass to protect their food and drink above all other forms of packaging, in particular those that contain Bisphenol-A.
Glass is a product that offers many benefits, yet we understand that it also has to look good to appeal to consumers. It needs to provide on-shelf presence and ensure that it stands out from the crowd of products available to shoppers. We are continually developing new designs and ways in which manufacturers can create differentials with their products. Brand owners can choose from several ranges that are continually being added to, such as our panelled food 'family' of jars, to promote a full product portfolio.
By using bespoke finish moulds we can also help our clients to create their own unique, customised design by having their company name or logo embossed onto the bottle. This is a very cost-effective option, especially since we can accommodate volumes as low as 150,000 units.
The recent positive consumer feedback about the benefits and desirability of glass packaging is extremely encouraging. We do feel, however, it is still imperative that manufacturers and consumers continue to understand and appreciate the health and environmental benefits of glass.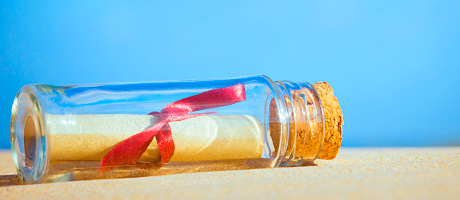 Lynn Sidebottom is sales and marketing director at Beatson Clark Ltd.