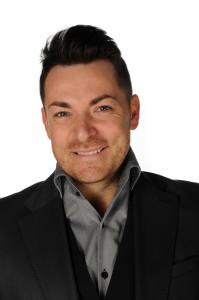 Craig-Alexander Wilson, Head of Strategic Development at Fake Bake Beauty at Home and Beauty Editor at The Sunday Mail will be speaking at the UK's biggest packaging event at Birmingham's NEC on 25th and 26th February 2015.
Celebrating its tenth anniversary, Packaging Innovations, with dedicated Ecopack and Contract Pack areas and co-located with Empack and Label&Print, will showcase over 350 exhibitors specialising in all aspects of packaging – from materials and design, to machinery, new technologies and equipment.
Speaking on the first day of the show, Craig-Alexander will be talking in detail on 'Taking a concept and producing a successful and aspirational brand' and revealing the secrets behind the Fake Bake Beauty at Home brand.
Fake Bake Beauty at Home is a Trading Division of Fake Bake United Ltd.
Q&A packaging special with Craig-Alexander Wilson:
How important is a brand's packaging within the beauty sector?
The beauty industry is such a competitive market, be it trade, retail or direct selling to the consumer. Packaging and design have to reflect not only the product, its intention and efficacy, but also the personality of the brand you are creating and distributing. Shelf appeal is vital.
What makes/encourages a consumer and retailer to buy a product?
Having packaging that is aesthetic and visually interesting; this encourages the self-select customer regardless of shelf space or positioning in store. Cartons and components that long to be touched by the consumer are indispensable; a product should look good in the hands and the homes of the consumers, not just for retail shelving.
How can you maximise cut-through on a crowded shelf?
Consider shelf appeal and what makes it all encompassing – is it design, colour, language, and finish? The use of Spot UV, cartons with lustre and lamination add to the perceived value of a product – increasing its performance and premium appeal.  By highlighting the  USPs, efficacy and key ingredients of the product creates a 'shelf talker'. At Fake Bake we feel this is something that is fundamental, especially for self-select products in the beauty industry where no experts are on hand to offer advice or demonstrate the product.
How have you helped develop the Fake Bake brand?
Fake Bake is the largest Independent Global Tanning Brand in the world. It already has an established and multi-faceted business with various areas of distribution, a strong salon and high street presence, plus a favourite among celebrities and choice of beauty editors.
To develop this natural progression of the brand's success, we decided to take it to the world of direct selling. In order to achieve this we had to create a business opportunity for Independent Consultants, an exclusive product range of skincare, make-up and bath and body, complementing our extensive tanning range fitting with the company profile.
How important is packaging within the marketing mix?
Packaging is key in marketing. It's real food for thought.  We wanted a collection that would lend itself to promotion, press, seasonal stories, training and allow for future development. Even down to the names of the product and how we speak on the pack is a marketer's dream.