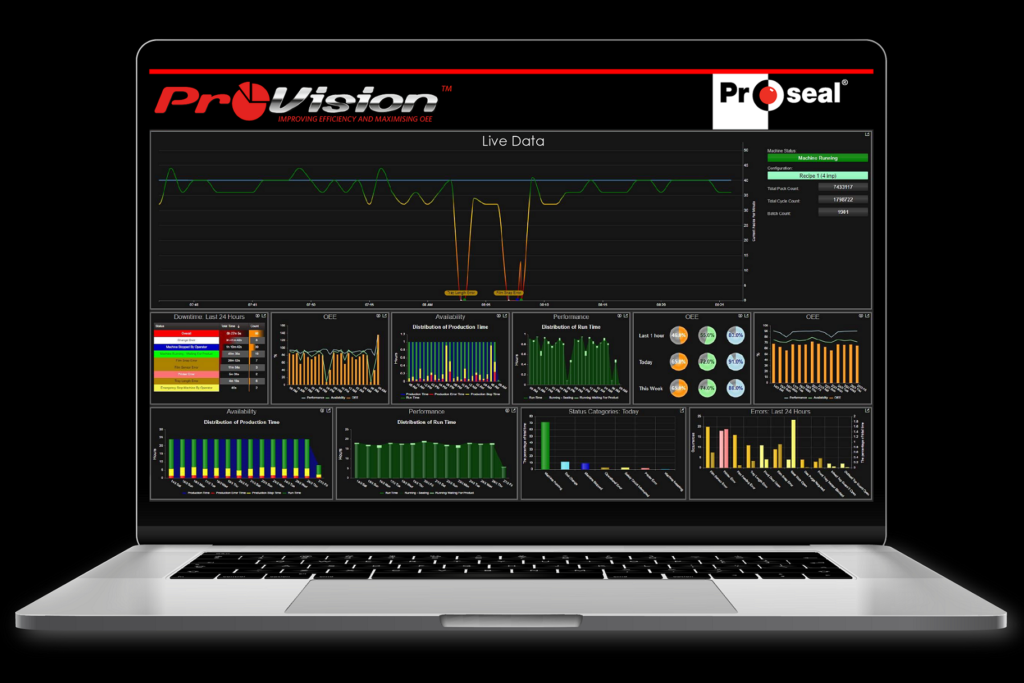 PROSEAL has launched an advanced automated platform that the tray sealing specialist revealed captures machine data to improve the performance of the entire production line.
The Proseal ProVision system is said to allow companies to maximise the benefits of Industry 4.0 and the fully automated factory. The web-based analysis platform has been developed for Proseal's GTe and GTs range of tray sealing machines to help identify and understand the causes of downtime and other inefficiencies. The system can be integrated with existing 3rd party equipment.
Reporting tools can be used to generate reports that inspect machine data and compare historical performance analysis over any given time. Patterns can be monitored to identify root causes of problems which could otherwise be hard to diagnose.
"The development of our new Industry 4.0 advanced analysis platform demonstrates Proseal's commitment to remain at the forefront of technological innovation," said Rob Watson, Proseal control systems manager. "ProVision offers benefits to all levels of factory personnel, from managers and engineers to line supervisors and operators, delivering invaluable, fine-detailed performance data that will help production lines to operate consistently at maximum efficiency."