Gary Moug reports from Packaging Innovations 2020
ANOTHER successful Packaging Innovations exhibition is in the books. Taking place in late February in Birmingham, just before coronavirus wreaked havoc with trade shows across the UK and beyond, more than 300 exhibitors showed off their latest solutions and innovations at the busy event.
Predictably, the carbon debate was the main topic of conversation, with exhibitors displaying the latest environmentally-conscious products, while the two-day seminar programme featured representatives from the likes of DEFRA, Coca-Cola, Britvic and Carlsberg discussing sustainable packaging.
Paul Davidson, challenge director of UKRI's Smart Sustainable Plastic Packaging Challenge, told Packaging Scotland about the organisation's efforts to help meet ambitious carbon targets.
UKRI is the UK Government agency responsible for distributing funding to businesses across a range of sectors, including plastics and plastic packaging, with the aim of promoting green growth.
Paul said the UK is in "good shape" to take a leadership position on plastic waste, citing a vibrant industry, strong R&D base and increasing consumer awareness in helping to motivate change.
"Those three things have come together to give us a competitive advantage as well as dealing with something that really needs to be dealt with," he said. "We're trying to catalyse change within the whole supply chain."
Part of that is collaborative programmes and engaging with universities to improve plastic packaging systems.
Looking around Packaging Innovations, Paul said it was "encouraging" to see how high sustainability was on the agenda. "It's now how we translate that to the shelves and what timeframe we need to do that over," he added. "There are a number of drivers that we can see will help push the market in that direction as well. It's how we manage those, how we innovate alongside those to come up with a solution that gets us where we want to be."
Kevin Vyse, head of technology at Rapid Action Packaging UK and former circular economy expert at M&S, argued that it is carbon, not packaging, that is damaging the planet.
"As we create new solutions to replace plastic, we are actually releasing more carbon into the atmosphere than ever before," he stated. "The reason we are in such as mess is that we are reacting to opinion which is leading us down the wrong paths. We have to keep looking for new ways of thinking and challenging the ways we do things currently to make sure they are right."
Simon Balderson, owner at Sirane Group, said he fears the argument against plastics has become "emotional". "People aren't anti-plastic because of the carbon footprint, they are anti-plastic because they see images of dead whales," he said. "If all packaging came from plants and trees, there would be a huge carbon sink. Industries have to work collaboratively to find a solution."
Margaret Bates, executive director at OPRL stated, "We need to differentiate between plastic and plastic pollution. Plastic has never done anything wrong; it is our mismanagement of it that is the problem."
Elsewhere at Packaging Innovations, the Visit the Future Hub featured green initiatives. The Innovation Showcase displayed 12 designs from the show floor, with FFP Packaging Solutions being awarded 'Most Innovative Pack' for its Esterseal design, a resealable pack that is certified 'recycle' by OPRL and can be collected in its entirety through the existing waste collection system.
New solutions on display in Birmingham included Innovia Films' Propafilm Strata; Schur Star Systems' Zip-Pop Bag; Delipac's new sustainable food to go innovation; and Yorkshire Packaging Systems' (YPS) Flexo e-com.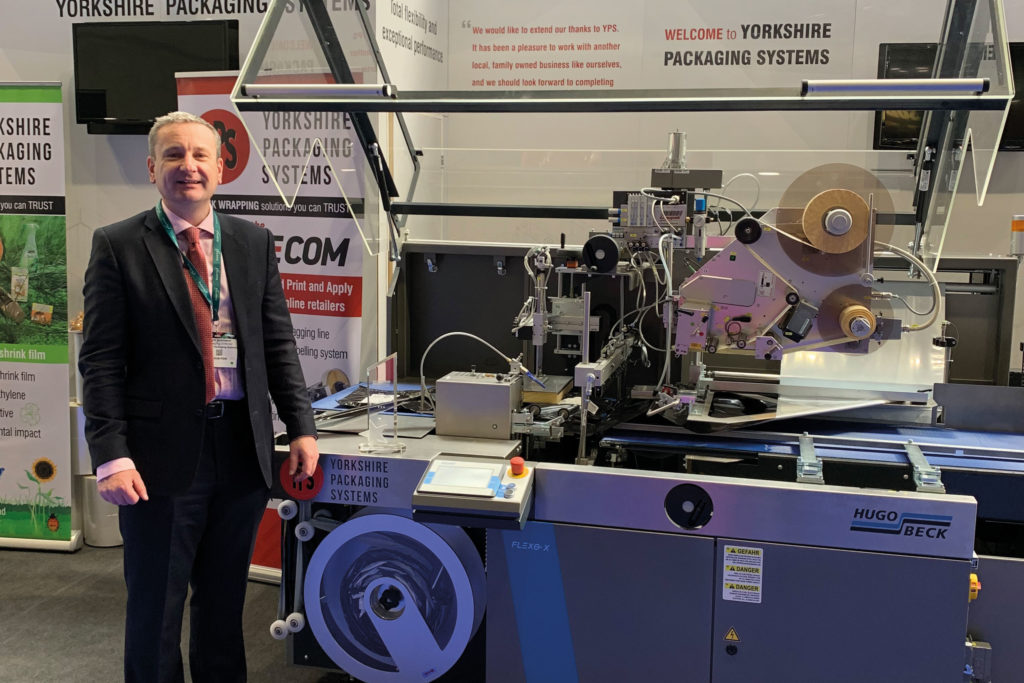 Glyn Johnson, MD of YPS, told Packaging Scotland that e-commerce is a sector the firm is keen to become an increasing part of. "We've got a solution to compete in the market," he explained. "e-comm is usually high volume, warehouse operation."
Turning attention to sustainability, Glyn explained that YPS is "massively engaging" with the conversation. "70% of our business is materials," he added. "We decided as a business two years ago that if we don't defend our position, nobody else will. All our films are recyclable; we have bio-based, we've cut thicknesses down on our materials by at least 40% in the last ten years.
"It's what we do with plastic that's the problem. Plastic gives products better shelf-life, which reduces food waste. We need to look at the bigger arguments. You can't uninvent technology. You have to engage, explain and educate. We are proud to sell plastic."
Renan Joel, event director of Easyfairs' UK packaging portfolio said, "Packaging Innovations 2020 has been an unforgettable show. The seminar sessions started up some really interesting conversations on the subject of sustainability and discussions kept going throughout the show, with parties from right across the packaging supply chain getting involved. It is fantastic that our event is such a well-respected platform for the sharing of industry insights and ideas.
"But the show is much more than a seminar programme. We welcomed more than 300 exhibitors, all of whom are performing right at the top of their game. There was an incredible mix of up and coming packaging suppliers and well-established names on the show floor."