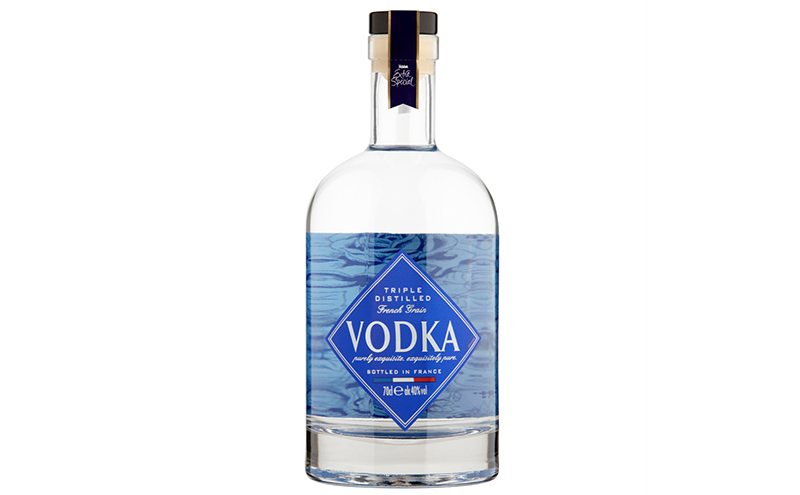 SUPERMARKET giant Asda has announced a revamp of its Extra Special spirits range as the battle for own-label spirits products hots up.
The retailer's Malt Whisky, Gin and Brandy variants have all undergone a packaging transformation, with Asda claiming the new "premium-look" packaging draws attention to the high quality offering while at the same time comprising labelling designs that are "on the cusp of emerging market trends, but with a uniquely 'Asda' feel".
The rebrand also includes the addition of a new Extra Special Vodka line.
The products have changed in both look and shape, complete with an Oslo bottle shape that has been emulated in the new Extra Special Vodka range. The Extra Special Malt Whisky has adopted a new colour scheme, coupled with "sleek branding and a simplified label design".
Sophie Partridge, category planning manager for beers and spirits at Asda explained, "Innovation has always played a key role at Asda and we continue to look at ways in which we can strengthen our core product offer across lines like our own-label spirits range, by adding an 'Asda' edge.
"Right at the start of this process, we took a step back and did a full product review of the market before developing our new concept as we wanted to ensure what we produced was one step ahead of the competition.
"We are extremely proud of the high-quality of our range of Extra Special spirits, so it was important that the calibre of what is inside our new bottles – whether it's Gin, Malt Whisky, Brandy, or Vodka – is accurately reflected on the outside, and packaged to suit any consumer need."
The new designs can be seen on products available in select Asda stores and online now.