O-I creates art deco masterpiece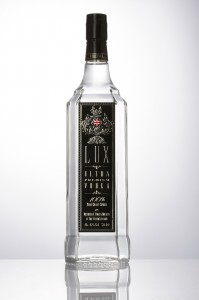 LUX BLACK LABEL, a new ultra-premium vodka, has been launched in an art deco style bottle developed and manufactured by glassmaker O-I. Lux is produced and marketed by the Epping based distillery, LUX COPPER HOUSE.
LUX is an authentically British ultra-premium vodka. Its authenticity is derived from the heritage of its terroir; LUX is distilled from British wheat and produced on the Copped Hall Estate in Epping, Essex.
James Whittington, brand owner LUX COPPER HOUSE, said, "The brand is aiming for long term success in exclusive retail and restaurant outlets. Therefore, the bottle had to exhibit a classic appeal, not become a victim of fashion. Glass was the only logical choice and O-I helped us achieve exactly the effect we were looking for. The aim was to create a British iconic design to withstand the tests of time, similar to that of Big Ben, the London Black cab and the red GPO phone box, and O-I delivered to the letter."
www.o-i.com
Tagged O-I