Investment helps Linpac meet demand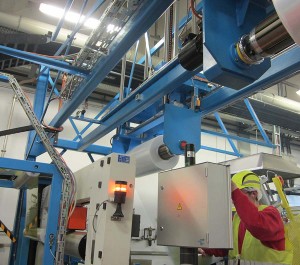 THE installation of a third extruder at LINPAC Ritterhude is enabling the leading European food packaging manufacturer to deliver products made from up to 100 per cent recycled content for the first time and address the growing demand for PET and rPET in north-west Europe.
For the past year, the German site has been able to manufacture mono sheet averaging 93 per cent post consumer recyclate (PCR) but the new extruder provides the site with greater capacity and flexibility to manufacture products containing 100 per cent recycled content. In the past five years, LINPAC has invested €9 million in new plant and equipment at its two German sites, including €3 million on PET extrusion and automation facilities in Ritterhude, in a bid to significantly increase market share in Germany and surrounding countries.
www.linpacpackaging.com
Tagged Linpac