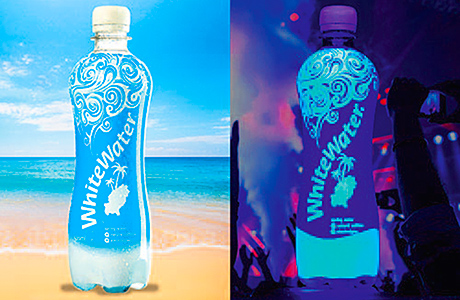 Special glow-in-the-dark sleeves from CCL Decorative Sleeves are helping to convey the day and night image of a unique new water brand that is 'Ibiza personified'.
WhiteWater comprises spring water with natural caffeine and electrolytes. With no calories, additives or preservatives, it is the ideal drink to energise, replenish and rehydrate, whether exercising or relaxing during the day or partying throughout the night. The brand was launched at the Dalt Vila music festival in Ibiza in May and is using its reputation and popularity in the 'White Isle' as a springboard for a wider launch.
The name WhiteWater conveys energy and movement and this needed to be reflected in the packaging along with the fact that the drink is also for relaxing and that it is ideal for both day and night consumption.
Tel: 01553 769319