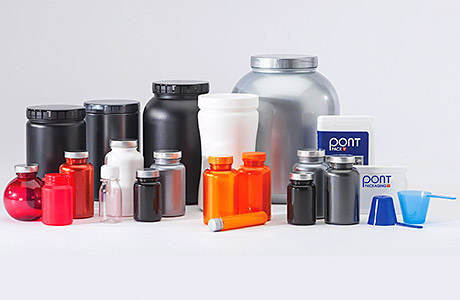 One of the country's longest standing packaging companies began an exciting new chapter in its fascinating story this summer when J&J Pont Packaging, the UK-based division of Pont Europe, was formally relaunched as Pont Packaging. There's also a new start for the company's Glasgow depot which has relocated to the Baillieston Distribution Centre in Nurseries Road.
The new business will continue to source an extensive portfolio of packaging products across a range of key markets including food and drink, personal care and pharmaceuticals and the industrial and chemicals sector.
Moreover, the company believes its position has been further reinforced by the merger. Operating internationally, Pont is itself the leading pan-European distributor of glass and plastic containers, focusing on the same core markets as well as with specific emphasis on the vitamins and mineral supplements (VMS) sector.
Pont Packaging's three UK offices will be unaffected by the change, apart from the move to a more modern distribution facility in Glasgow which enables more efficient deliveries and loading and brings the depot in line with other advanced warehousing facilities in the Pont Europe Group.
0141 423 3066