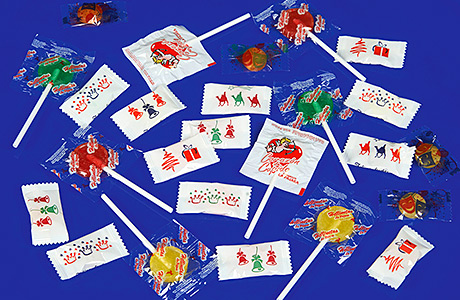 Innovia Films' fast sealing, Biaxially Oriented Polypropylene (BOPP) film is being used by Spanish confectionery manufacturer Caramelos La Pájara to individually wrap its range of lollipops and sweets.
In these Horizontal Form Fill Seal (HFFS) applications, the individually wrapped products are hard candy flat lollipops and boiled sweets.
"Caramelos La Pájara is very pleased with the Propafilm™ FFF range from Innovia Films. The films are fast sealing, have good barrier properties and are ideally suited for wrapping small units, such as sweets and lollipops, at high speed. The outstanding performance of the films minimises product waste, reduces set-up times and significantly cuts down on the amount of line supervision and adjustments required," enthused Juan Jesús Losada, General Manager and Owner of Caramelos La Pájara.