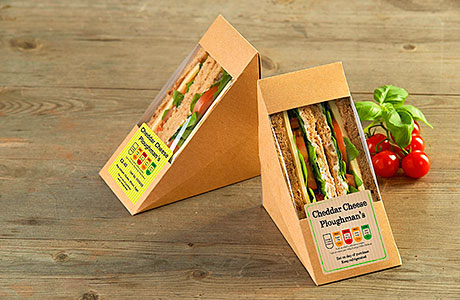 Tri-Star Packaging has set up a new business division called Tri-Label in a move that it says will revolutionise how foodservice companies create and print labels for their products.
The company will offer foodservice operators, caterers and retailers the ability to produce labels from any PC and printer with Tri-Label Online, which uses the UK's only cloud-based nutrient labelling software package.
The ground-breaking but easy-to-use system is flexible and updateable, eliminating the need to buy or replace software discs whenever labelling regulations change. Users access Tri-Label Online via a secure web portal, through which foodservice operators can amend and self-print their labels as required to comply with the law.
In December 2014, a tough new EU law will apply, changing the rules on allergen and nutrition labelling. Tri-Label Online is designed to take away the hassle and cost of complying with the new regulation, helping foodservice companies to amend their labels seamlessly and comply with the law with the minimum of disruption.
The ability to update information instantly ensures future-proof labelling and gives caterers complete control over their business. The service is available for a modest monthly subscription fee (considerably less than £1 a day), which varies according to the size of a business.
Whenever new rules on labelling come into effect, foodservice companies simply have to access their account on the Tri-Label cloud and make any changes required. No buying expensive software, no disruption or delays and no wasting time on staff training.