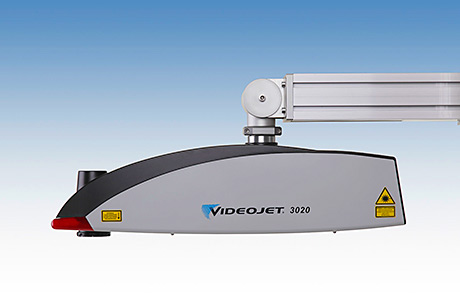 BUILDING on a broad range of coding assurance solutions, Videojet will launch a number of customer confidence boosting additions at the TOTAL exhibition.
"Recent news stories have helped reinforce the importance of product traceability, assurance and integrity," said Tom Hawkins, sales director UK and Ireland. "Despite the fact the erroneous activity clearly took place at the start of the supply chain it is brands who will continue to suffer from the public backlash. Expectations regarding transparency and reliability will be raised and the ability to demonstrate clear and effective coding will become a critical tool in rebuilding consumer confidence."
With that as a market backdrop Videojet will present the new 50 series (1550 / 1650) small character inkjet printers as part of its 1000 series range. The Videojet 1650 and 1550 are designed to minimise planned and unplanned downtime and maximise printer availability. They are suggested as ideal for daily and multi-shift
applications with line speeds of up to 293mpm and 278.6mpm respectively.
Proprietary features include Dynamic Calibration™ for the optimisation of print quality in changing environmental conditions, and CleanFlow™ print head technology, said to reduce ink build-up for longer runs between print head cleaning. The product range supports a core life of up to 14,000 hours to extend run times between preventive maintenance.
A proprietary interface is said to reduce errors. There is also a 10.4in touch screen and a "Smart Cartridge™" fluid system, which is claimed to reduce waste, mess and mistakes.
Also new is the compact and easy to set up Videojet 3020. According to Videojet, its scribing laser technology and large marking fields – for high quality results on paper, cardboard, plastics and other materials – handles both stationary and moving products without a dot matrix look. Features include focus finder for simple adjustment of working distances and automatic signal detection of the encoder and product detector.
June 4 to 6, NEC, Birmingham,
Hall 5, Stand C10.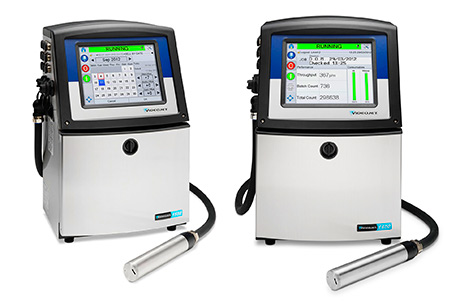 Images – Top, The Videojet 3020 range: "One of the most versatile 10-Watt CO2 lasers on the market." Above, The 1550 and 1650 inkjet printers include features said to reduce ink build-up and ensure longer runs between print head cleaning.