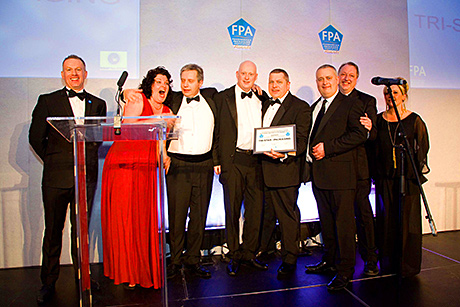 Tri-Star Packaging won a brace of accolades at this year's Foodservice Packaging Association Awards. The company, which has depots in Glasgow, Manchester, Bury St Edmunds and Enfield, scooped the highly coveted FPA National Distributor Award after topping a poll carried out among the FPA's manufacturer members.
Kevin Curran, managing director, said: "Nobody is better placed to judge the quality of our service and it demonstrates how we have kept on raising the bar over the past 21 years to ensure we are second to none in this respect."
Tri-Star, in conjunction with its partner Kobusch, also won the FPA Product Innovation Award for its Deli Pot Topper.
Tel: 020 8443 9100