Production will move to a new facility if the multi-million pound plan wins approval.
INDUSTRIAL printer manufacturer Linx Printing Technologies is planning a £6m investment in new purpose-built buildings at its UK headquarters.
The major development at Compass Point Business Park in St. Ives, Cambridgeshire, will unify the seven separate sites Linx currently occupies into a single facility employing 250 people.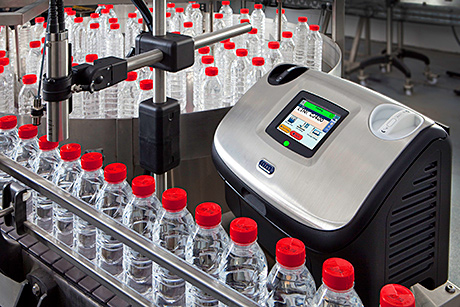 It comes in the same year the coding and marking specialist celebrates its 25th anniversary.
If the proposal gets the green light it will comprise research and development laboratories, manufacturing and assembly areas, customer training facilities, offices, and storage and distribution areas occupying approximately 41,000 sq. ft.
Managing director Jennifer Honeycutt, said: "This is testament to our confidence in the continued growth and vitality of Linx, our commitment to the development of our associates, and support of the local economy.
"At a time when the perception is of a contraction in British manufacturing, Linx is here to stay. Our new facility will give us state-of-the art product development, manufacturing, training and service facilities that will allow us to compete at the highest level in our global markets."
A planning application has been submitted to Huntingdonshire District Council and if approved, Linx hopes to transfer from its current HQ in spring next year.
Linx supplies continuous ink jet (CIJ) printers, case coders, laser coders, thermal transfer printers and thermal inkjet printers.
Its printers and coders are used across many different industries where product identification codes, batch numbers, dates and barcodes are required.
Linx products code and mark millions of items every day, ranging from bottles, packages and cans of consumer goods to pharmaceutical products, cabling, electrical components and car parts.
The Linx distributor network covers over 90 countries and represents the company in the major markets of Europe, North and South America, Asia Pacific, the Middle East and Africa.