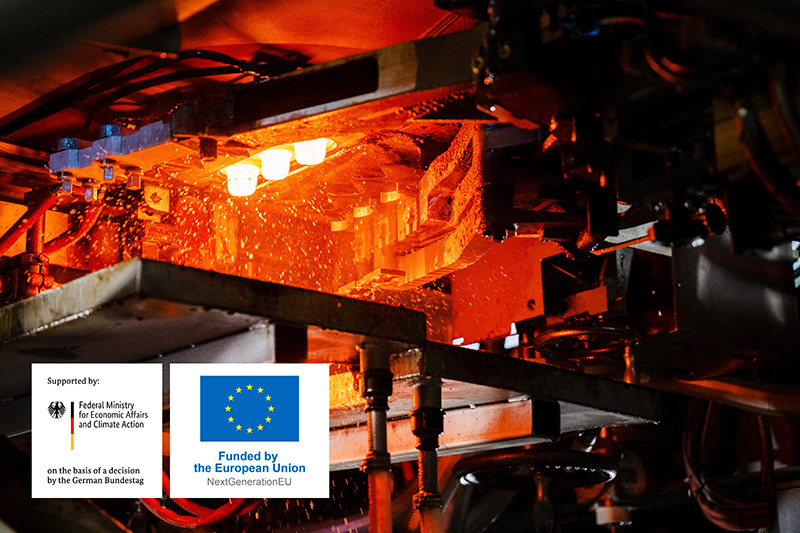 ARDAGH Glass Packaging (AGP) has celebrated the official opening of its new NextGen furnace in Obernkirchen, Germany.
Customers, suppliers, policy makers, and industry partners were invited to see some of the first amber bottles produced from the low-carbon technology.
AGP explained that the furnace started up as a conventional furnace using 20% renewable electricity and 80% gas and is now progressing through a planned start-up sequence in switching to a target of 80% renewable electricity and 20% gas over the coming months.
Jens Schaefer, operations director, AGP-Germany, said, "We are delighted with the start-up performance of the NextGen furnace. To see the first amber coloured bottles coming off the line has been a proud moment for the team."
To coincide with production of the first amber bottles, an independently verified Life Cycle Analysis has indicated that, once the NextGen furnace is operating at 80% renewable electricity and 20% gas, there will be a 69% reduction in CO2 from a typical 330ml glass bottle produced in the new furnace, compared with one produced in a conventional AGP furnace.
Martin Petersson, CEO AGP-Europe, added, "This is an incredible breakthrough for the glass industry. The potential to produce a glass bottle with a 69% reduction in CO2 is a significant step towards decarbonising the glass manufacturing process.
"Throughout this project, AGP has worked closely with SORG, our chosen furnace supplier. We appreciate their expertise in helping us to reach this important milestone and we will continue to work together throughout the next operational stages."