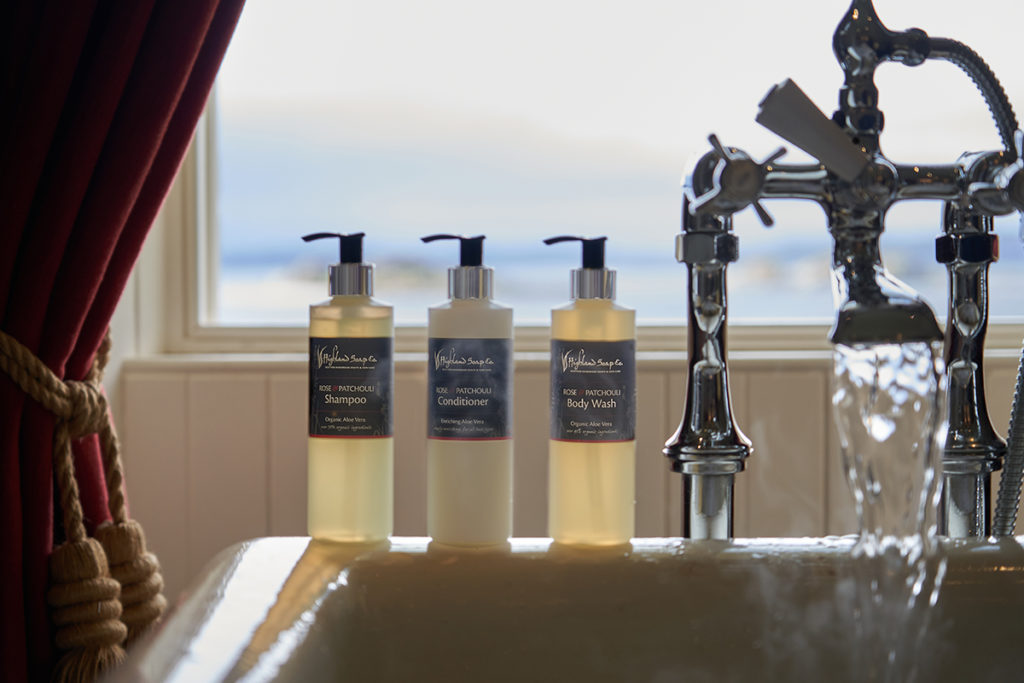 THE Highland Soap Company is set to double its production capacity and create new jobs in a £205,600 expansion project.
The Fort William skincare business has six stores of its own, with its products stocked in 300 gift shops, 4,000 hotel rooms, and exported internationally.
In 2021, the company told Packaging Scotland that its sustainable packaging is 'absolutely key' to the brand, following the launch of its bodywash, shampoo, and conditioner ranges in sugarcane biopolymer bottles.
Now set for a £205,600 expansion project, which includes £51,400 in funding from the Highlands and Islands Enterprise (HIE), the company will create a new 12,000 sq ft warehouse, which will be four times the size of its current workshop, and will feature new machinery.
HIE explained that more space and advanced machinery will cut the company's production costs, as well as allowing for a wider range of products to be manufactured. In the next three to six years, the project will also create six full time equivalent jobs and lead to a £1.9 million increase in company turnover, more than £700,000 of which will come from international sales, HIE added.
Founded in 2003 by Emma Parton, the business has seen steady growth over the years and HIE explained that The Highland Soap Company's use of organic ingredients and sustainable packaging, as well as a 'vibrant' local tourism industry, has resulted in 'strong demand' for its products.
Archie MacDonald, director of The Highland Soap Company, said, "We are very grateful for the support from HIE to help us bring in such state-of-the-art manufacturing equipment and for helping us fit-out our new facility. Thanks to this shared investment we expect to be able continue our rate of growth in the decade ahead, opening new shops and growing our wholesale and exports business."
Eilidh Cameron, head of business growth with HIE's Lochaber, Skye and Wester Ross team, added, "The Highland Soap Company is a really important local employer of manufacturing jobs in Fort William. The company has grown steadily over the past 20 years and has both the ambition and clear potential to continue that growth.
"The increase in manufacturing capacity is a huge boost for the local economy and will provide great opportunities to retain young people in Lochaber and sustain community resilience.
"I am very pleased we have been able to provide support for this latest expansion and look forward to continuing to work with the company as the project develops."