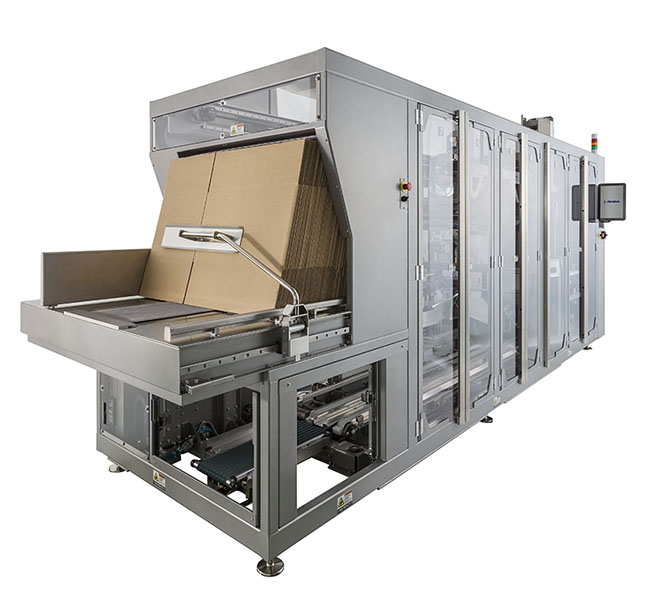 ISHIDA Europe has launched a new version of its ACP-700 series automatic case packing systems (ACP) for snacks and other dry product packs.
The ACP-722 RRP is said to offer a 'fast, flexible and highly compact' solution for a range of bag and case sizes and pack patterns.
Ishida added that the system offers one of the smallest footprints currently available. As well as saving factory space, this also allows 'quick and easy' installation and 'seamless' integration into existing production lines.
The single directional flow design is aimed at producing a 'lean and compact' line layout which can also accommodate twin lines. Top speed is 20 cases per minute.
Key to the machine's small size is the combination of case infeed and alignment, bag sorting and packing as well as case closing and sealing in one single compact unit, removing the need for additional conveyors.
This, Ishida explained, also means all functions can be controlled from one HMI touchscreen. Product changeover is initiated at the touch of a button. This process is completely automatic and performed in under three minutes.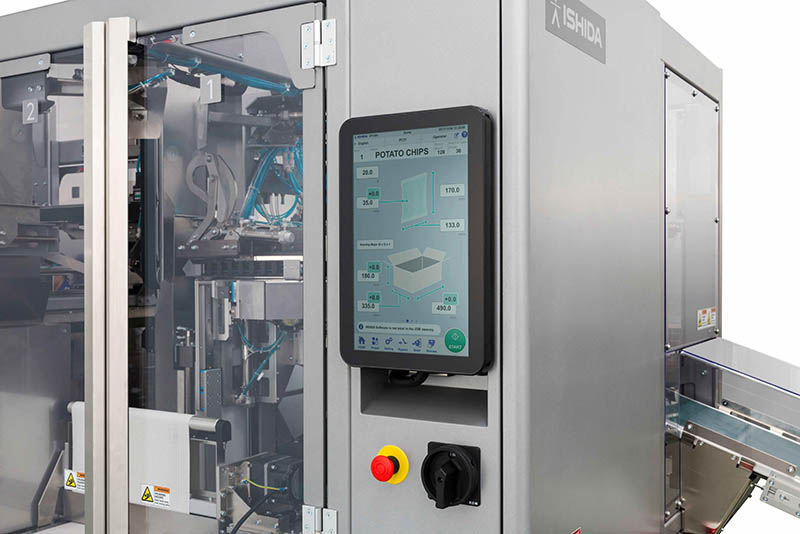 The touchscreen displays intuitive menus for machine set-up and monitoring. It allows the storing of up to 500 pre-sets including photos of each pack format.
The ACP-722 RRP can form part of a fully integrated snacks packing line, manufactured by Ishida, comprising multihead weigher, bagmaker, seal tester, checkweigher, X-ray inspection system and casepacker.
As part of the integrated line, the ACP-722 RRP receives upstream pack air-fill data from the Ishida seal tester, enabling immediate adjustments to be made.
In-line monitoring counts packs to ensure the correct number is delivered into every case.
"The snacks market remains highly competitive, and companies therefore need to maximise efficiencies in every part of their operations," said Jim McGregor, applications engineer at Ishida Europe. "The ACP-722 RRP has been designed to ensure fast throughput without compromising on pack quality and presentation, delivering maximum return from a minimum footprint."