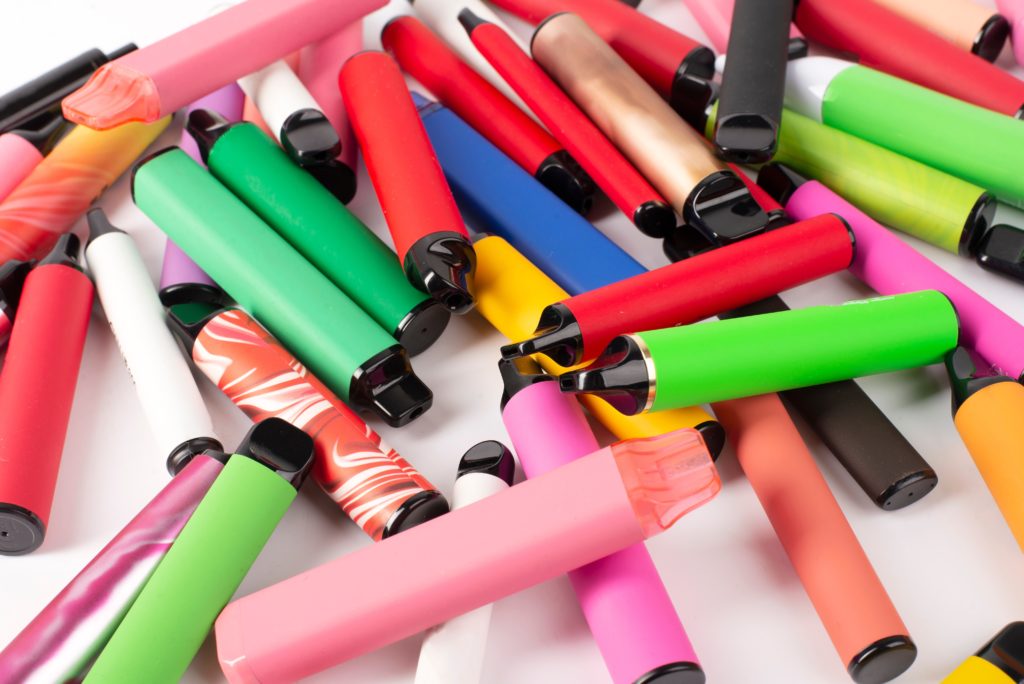 THE Royal College of Paediatrics and Child Health (RCPCH) has called for an outright ban of disposable e-cigarette (vapes) products.
Concerns have been raised about the product's impact on the environment and it being the 'top choice' for children and young people.
The college is a long time campaigner for the UK Government to take action on children smoking and in recent years has also turned attention towards vapes – with new NHS Digital data showing one in five 15-year-olds used a vape in 2021. Action on Smoking data also shows the usage of vapes amongst 11-17 year olds is up 50% on last year.
Pointing out lack of long-term studies on the health risks of disposable vapes, the college also said that the environmental impact of the products 'cannot be ignored'. It said that 1.3 million disposable vapes are thrown away each in week in the UK – which works out at two every second. Furthermore, it also said that disposable e-cigarettes are 'notoriously difficult' to recycle and often cause dangerous fires in UK waste plants.
RCPCH VP for policy and paediatric respiratory consultant, Dr Mike McKean, said, "Without a doubt, disposable e-cigarettes should be banned. There is absolutely no reason that these cheap, readily available, brightly coloured, recreational products should be single use. Youth vaping is fast becoming an epidemic among children, and I fear that if action is not taken, we will find ourselves sleep walking into a crisis. Westminster's approach to this problem is out of step with even our closest neighbours, with countries such as Scotland, France, Germany, and Ireland all seriously considering a ban.
"I have worked as a respiratory consultant for 21 years, so it is not lost on me that smoking remains the single biggest cause of preventable illness and disease in the UK. Cigarettes are the one legal consumer product that if used as recommended by the manufacturer will kill most of their users. We know this because we have 60+ years of research and data on cigarette use on a population level. But the research and data around widespread e-cigarette use is still very much in its infancy. We simply don't know enough.
"What we do know is that these products are not risk free, are likely to be damaging for developing young lungs and are also terrible for our environment. This is a lose, lose situation. The Government in Westminster has the responsibility and capability to make a choice that will have far reaching consequences, potentially for generations to come. Their call for evidence signifies a willingness to look at current data – but once this process is completed the Government will have to decide whether to look away, or to take meaningful action. It's time to prioritise our children and our planet – it's time to ban disposables."
Libby Peake, head of resource policy at Green Alliance, added, "Disposable vapes are the last thing our children and the planet need. They waste resources that are critical to the green transition – like lithium needed for the batteries that power electric cars. They're extremely harmful when littered, because their batteries are a fire risk and the plastic and nicotine they contain are hazardous. And recycling them will always be labour-intensive and expensive. Current proposals to end free giveaways to children, restrict marketing and enforce insufficient regulations are laughably inadequate given the scale of the problems created by disposable vapes."