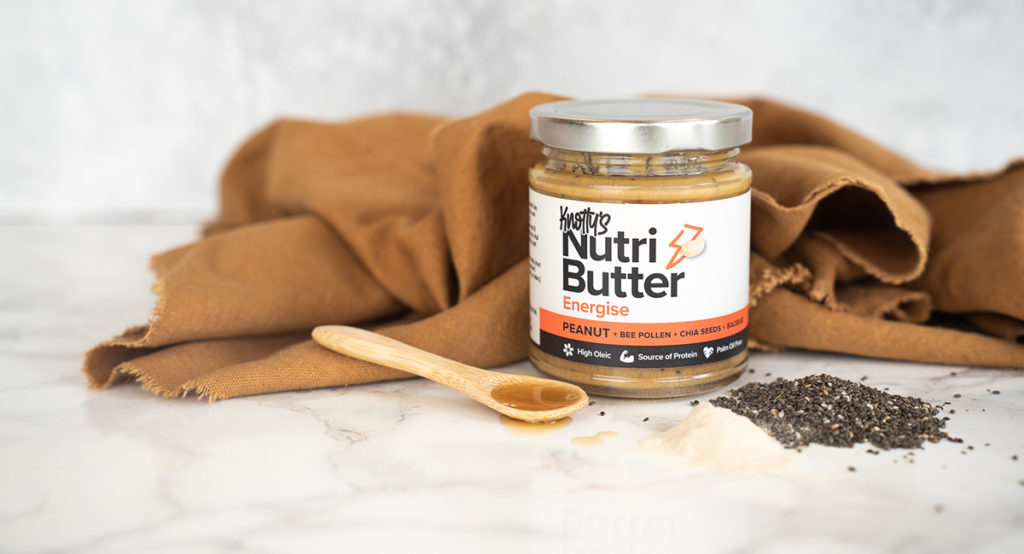 FAST-growing Nutri Butter has chosen Beatson Clark as its supplier of glass packaging. 
The start-up brand was launched during the pandemic in 2020 in response to demand for healthy, plant-based eating. 
Fatma Akalin-McGee, MD Natural Selection Foods, explained that because of lockdown, people had started to exercise more. There has also been a big growth in demand for plant-based protein sources.
"We decided to launch our own brand of nut butters and we came up with an innovative nutri butter concept – a range of premium nut butters which have been fortified with additional natural ingredients to support consumer health, wellness and performance," she said. 
"We have grown from strength to strength at the most challenging times and taken nut butters to the next level with our Knotty's and Nutri Butter brands, offering ground-breaking flavour combinations and innovation to the category. We have also become a supplier to major UK retailers with an own label offering.
"We were keen to use a UK supplier which could handle larger volumes and so approached Beatson Clark."
Fatma explained that using a UK-based supplier makes sense when it comes to 'sustainability, quality and logistics'. "Delivery times are longer and costs are higher if you import glass packaging from overseas," she said. "Our initial decision to go with Beatson Clark was based on volumes and jar sizes, but having worked with them we know that their quality and service levels are very good too. I'd absolutely recommend them. 
"It's a big success story for us and I hope it helps Beatson Clark as well. We've got a good relationship with them and we would like to grow our business even more, perhaps moving forward with more jars and different sizes."  
Stephen Reyes, business development manager at Beatson Clark, added, "This is a fantastic success story of a brand which started in lockdown not knowing what the outcome would be. The growth of the business since then is astounding. It's also a good example of how Beatson Clark is flexible enough to work with start-ups and small producers and then scale up production as a brand really takes off."