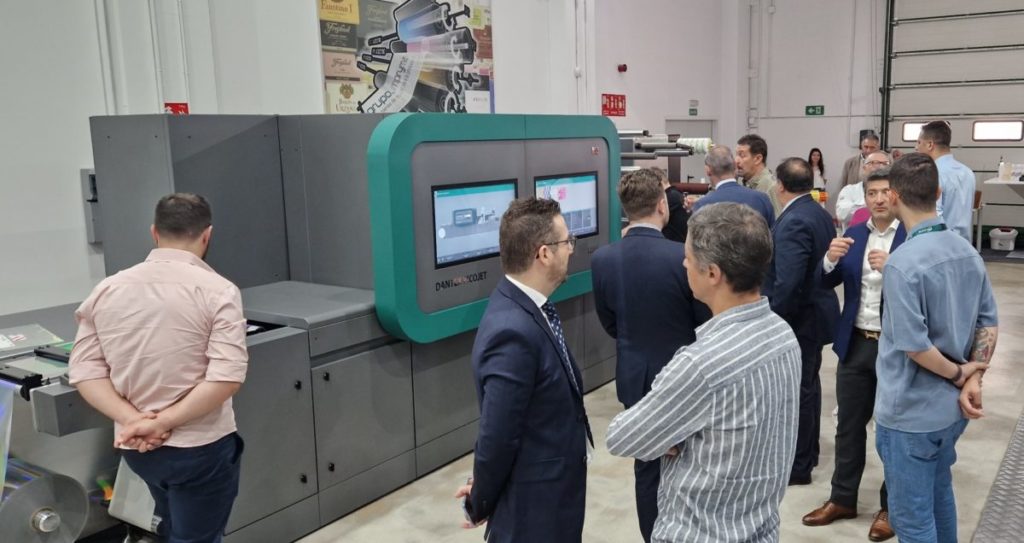 DIGITAL label press manufacturer Dantex Group recently held an open-house event in Madrid, designed to provide customers with an insight into the feature of the firm's 'disruptive' PicoJet 1200 series digital press.
The event was held at the showroom of Grupo Impryma, Dantex's new digital distributor for Iberia.
Customers from Spain, Portugal, Brazil, France, Tunisia, Italy, Poland and Lithuania received demonstrations on the 1200 range.
Dantex, together with Grupo Impryma, demonstrated the features of PicoJet, which include as standard SuperWhite, SuperText and DecoTactile technology. SuperWhite is said to be capable of producing a white ink opacity of up to 92% in a single pass; SuperText is able to print fine text for pharmaceutical labels; and DecoTactile can create a range of textured embellishments to 'enhance detail and add vibrancy' to print.
The presses also offer three new additional colour options of orange, violet and green.
Dantex Group CEO Ben Danon said, "It was so nice to welcome all our customers from around the globe to a dynamic open house of this nature. To demonstrate our technology and our innovations was a reflection of our commitment to the industry which and having this opportunity really reinforced that today, Dantex is a true player in the digital label printing arena."