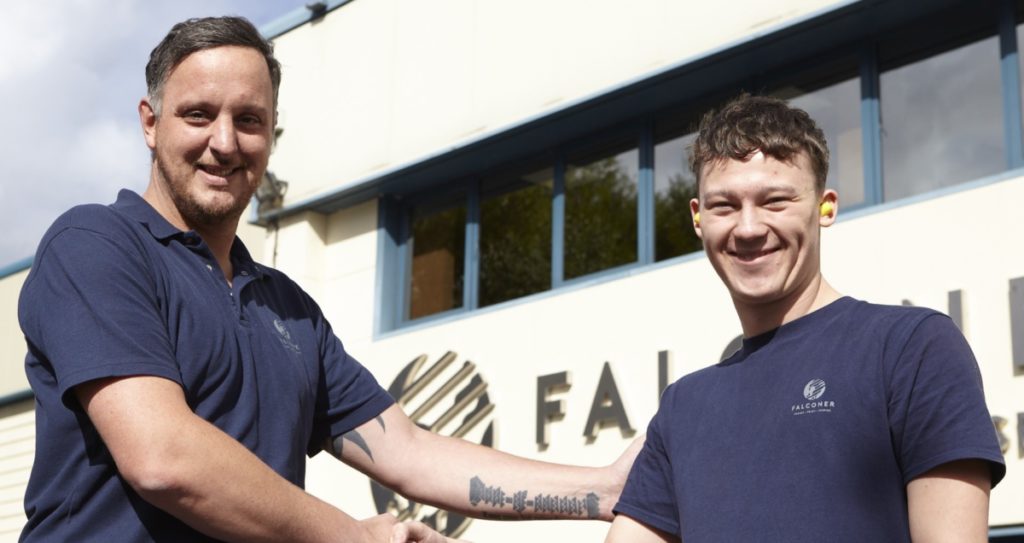 CARTON manufacturer Falconer has recruited its first apprentice.
Nathaniel Pendlebury recently began an 18-month lean manufacturing course at the firm. A former student at Halifax College, he joins Falconer with an ambition to become a fully qualified cut and crease operator.
The appointment comes as the company looks to invest in the future and attract the younger generations to the print and packaging industry.
"By taking on a young apprentice, we are looking to find someone who can learn the Falconer way," said operations director Ben Townsend. "An individual who can develop not only into a great operator, but also someone who wants to develop a skillset which they can use to succeed in a career in packaging.
"This is a great opportunity for someone to come into the business with no prior skillsets or qualifications, who can learn and develop a career path where they can use all the skills and experience they have acquired during their apprenticeship."
Commenting on his new role, Nathaniel added, "I was attracted to working at Falconer as I think apprenticeships are a great opportunity to gain skills and start a career. Falconer is a well-established company and is providing me with a lot of support and encouragement throughout my course."