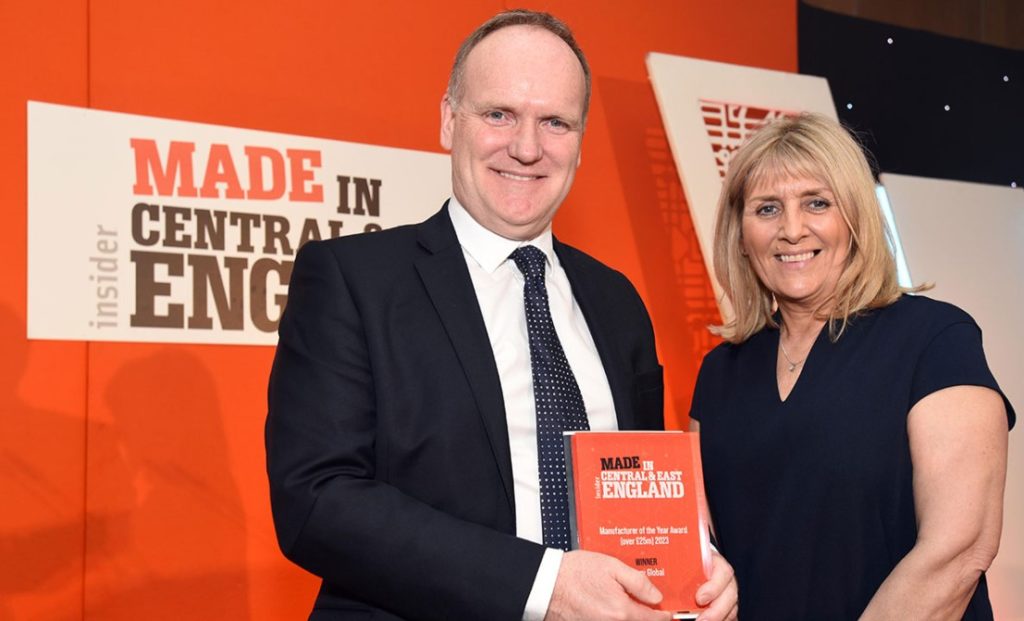 BERRY Global was crowned Manufacturer of the Year (over £25m) at the Made in Central and East England Awards.
The firm will now be a finalist for the National Awards to be announced in June.
Judges highlighted Berry's investment in an in-house recycled polypropylene solution to be used in its manufacture of plastic closures, jars, tubs and pumps for domestic and industrial applications.
Berry added that another reason for its win is the company's ability to provide customers with 'short lead times and low minimum order volumes', including multi-product orders.
"Winning the Manufacturer of the Year Award is a testament to Berry Global's hard work, dedication and commitment to manufacturing processes, high quality system standards and high levels of service," said Joe Horton, product line director, Berry Agile Solutions.
"The challenges we solve and the innovations we bring benefit our customers every step of the way, and we are proud to be recognised as experts in the packaging industry."
The Berry portfolio includes products from the B Circular range, which features the use of recycled materials, mono-material packaging and re-fill and reuse forms.