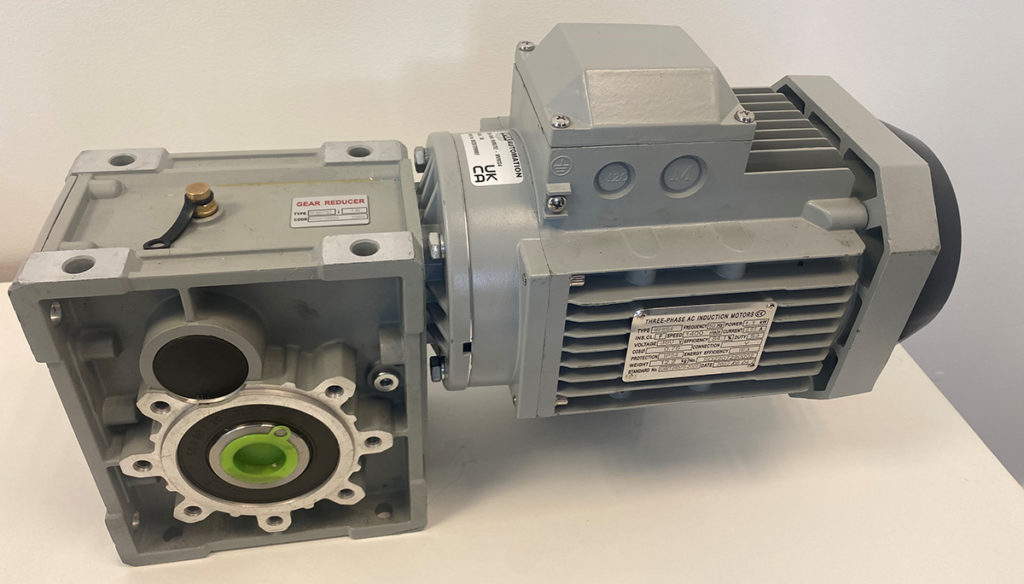 APEX Dynamics has announced it will debuting its new generation BKM gearbox range at the new Automation UK trade event this summer.
Industrial automation and robotics trade show Automation UK takes place on June 20-21 at the CBS Arena, Coventry, co-located with the UKIVA Machine Vision Conference.
Apex Dynamics explained the BKM line has been designed to complement the firm's existing range of planetary gearboxes and is a response to customer demand for more products from the company.
Marketed by Apex Dynamics' Apex Automation subsidiary, the hypoid gear units comprise MV direct motor mount, IEC motor mount, and ST servo motor mount variants. The range is said to be suited to general purpose machine applications, delivering improved efficiency and performance to help meet demand for reduced energy consumption.
The BKM gearboxes come as gearbox only or geared motor combinations and can handle up to 750Nm torque, offer 0.09kW-5.5kW motor input power and are suitable for two, four and six pole motors, with a range of mounting, input and output options available.
Other products on show at the Apex Dynamics stand will include the GL/GLS series planetary gearboxes, described as boasting 'low noise, long service life, optimised output torque, heavy radial load capacity up to 7,200N, and low backlash'.
Mike Gulliford, MD of Apex Dynamics UK, said, "Automation UK is a brand new show and we are looking forward to seeing how effective it is for connecting with the marketplace. It is conveniently located for our base in Staffordshire and features distributors that our products complement.
"Having generally moved away from trade shows recently, we are reassured by the connection to the PPMA that this will be a successful show and are confident it is worthwhile attending. We are hoping to have lots of positive discussions with existing customers and to identify new customers at the show.
"We are delighted to be able to launch our new BKM range of high efficiency hypoid gearboxes at the show, expanding our offering to existing customers and opening up new markets. We found our customers wanted to purchase different types of gearboxes from us, along with planetary units, and have now launched this product range to meet this need."