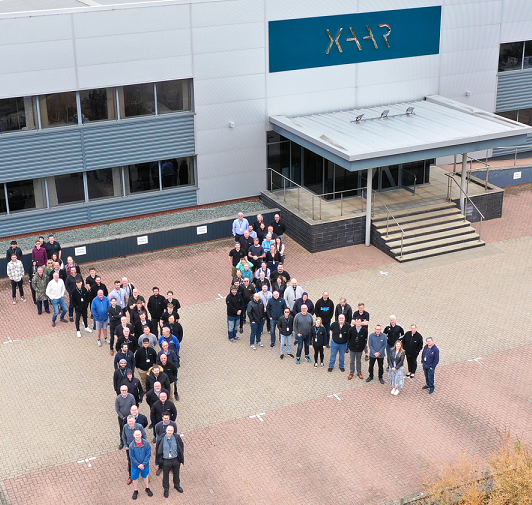 INKJET printing technology group Xaar has announced it has invested approximately £1.2 million in its printhead manufacturing facilities.
Xaar explained that the 10-week project will provide the business with the latest smart factory manufacturing for its inkjet printheads and also deliver sustainability benefits, with a 'rapid' payback on the investment expected.
Through setting up a digital twin of its cleanroom, Xaar said workflows have been improved. By installing smart meters, the company is also able to track energy usage every five minutes enabling the business to identify and eliminate any areas of wastage.
Maintaining the temperature and air handling in cleanroom areas is described as 'extremely energy intensive' and by reorganising the space from four cleanroom-controlled areas to three, and separating off part of its footprint, Xaar expects to reduce energy usage by up to 40%, while gaining 18% extra space for future developments.
Paul Shepherd, head of engineering at Xaar, commented, "This project has major outcomes from a sustainability and manufacturing perspective, through enabling us to intelligently manage our production. Our flexible cleanroom and upgraded equipment and services, will save significantly on our energy consumption at Huntingdon, while continuing to ensure we provide the industrial inkjet printheads our growing global customer base demands."