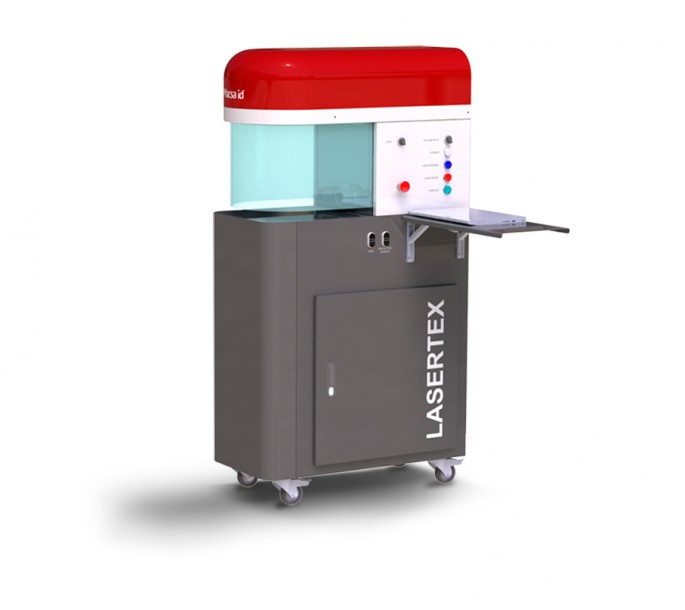 CODING and marking equipment specialist, Macsa ID UK has launched the Lasertex Retail, a laser marking system developed to allow brands and retailers to transform products as part of a promotional campaign or into a personalised item for customers in 'real time'.
The Lasertex Retail, which boasts a built-in smoke exhaust, features a portable design, allowing it to be easily moved around in store.
The unit is capable of marking a range of items and substrates including denim, knitwear, leather, shoes, hats and wood. It can also reproduce 'complex' designs, logos and high resolution images, Macsa explained.
The system works with Macsa's MARCA software, a fully integrated tool that allows retailers to apply a range of effects, filters and specific tools to any kind of product. It is operated via a user interface comprising LCD flat PC panel integrated and 3-D moveable arm.