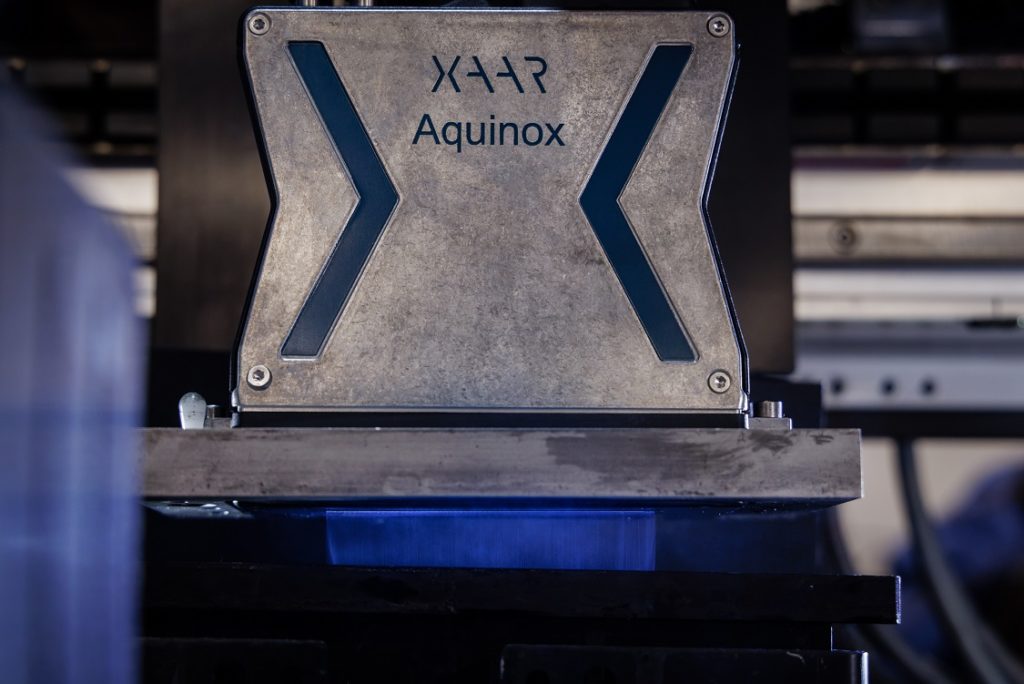 INKJET technology specialist Xaar has hosted its first Sustainability Week to mark the progress the firm's Sustainability Roadmap has had in its first year.
Initiatives included a community day with raffles, charity fundraising, a quiz and pie-baking competition, raising over £2,300. Xaar's latest video was released during the week, demonstrating the progress of the group's environmental, social and governance (ESG) programme.
The video takes the perspective of employees from across the group, with each of Xaar's four pillars – Environment, People, Innovation and Community – explained. The video highlights activities such as a collaboration with local schools and the support provided by the mental health first aiders within the workplace.
Encouraging students to engage with STEM subjects through workshops and educational activities is a key part of the Sustainability Roadmap. Last year Xaar enrolled a further four young people onto its apprenticeship programme, bringing the current total across the business to 13.
Xaar revealed it has increased energy efficiency and invested in renewable energy projects, more sustainable logistics and transport initiatives as drivers for change. In 2022, Xaar reduced its plastic consumption by more than 1.2 tonnes and after a recent re-organisation at the firm's printhead business unit facility in Huntingdon – the company is expecting a 40% energy reduction by the end of Q1 this year.
Xaar's UK companies have chosen as charity partner, BREAK, who provide support for children and young people throughout the stages of the care system, offering stable homes to young people and adults when they are ready to leave care and begin independent living. The charity relationship has seen Xaar team members involved in various fundraising projects.
Xaar COO Graham Tweedale said, "Our Sustainability Roadmap has seen a real cultural change across our group as we put sustainability at the centre of our business. Celebrating Sustainability Week and the launch of our video shows the impact our initiatives have had so far and how through the continuing efforts of our team we will make further great strides on our journey set out in our Sustainability Roadmap to 2030."