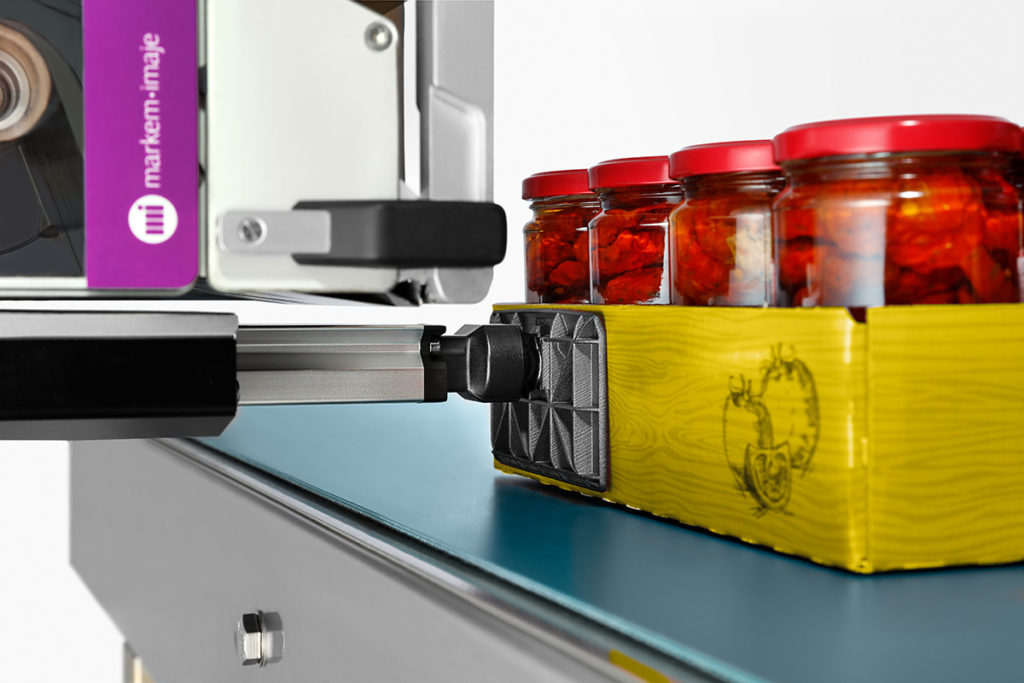 Optimising GS1-128 barcodes in partnership with a trusted technology provider gives manufacturers visibility of the entire supply chain for more efficient inventory management, rapid recall response and reduced waste and costs, as Mike Kirk, senior product marketing manager at Markem-Imaje, explains.
In my role as senior product marketing manager at Markem-Imaje (MI), I see many of our clients grappling with the cost and availability of energy and raw materials, as well as increased demand from consumers and regulators for more sustainable packaging.
Add to this the ongoing impact of Covid-19 and the conflict in Ukraine on global supply chains, not to mention economic uncertainty in the UK and worldwide, and it is fair to say that manufacturers and packaging companies are facing significant headwinds in 2023.
Amidst this turmoil, manufacturers could be forgiven for not making improvements in marking and coding a priority, but they would be missing out on significant opportunities. GS1-128 compliant barcodes are not a legal requirement, but they can provide the foundations for improving or protecting margins by supporting the efficient handling and storage of goods, ensuring supply is matched to demand and providing real-time visibility of supply chains.
I would go further: leveraging barcodes properly leads to more streamlined operations, less waste, the avoidance of costly recalls and fines, and even the opening-up of new business opportunities.
Why are GS1-128 barcodes important?
So, what is the GS1-128 barcode? Put simply, it is a code that allows us to apply more than just basic product identification data. Using application identifiers (AIs), manufacturers can add everything from batch codes and 'best before' expiry dates to rotation data. For example, if a product is being transported by pallet, the GS1-128 barcode may contain a serial shipping container code (SSCC).
More importantly, it allows for automated scanning or manual hand scanning to facilitate routing products via a distribution centre, right from the factory or warehouse to the shelf. If the goods are perishable, the barcode ensures products with the shortest shelf life are sent out first, for instance.
Finally, and this can be critical in terms of protecting consumers and limiting reputational or brand damage, batch codes and time and date stamps in the barcode allow for rapid recall if unexpected issues emerge. Manufacturers can identify if a product is part of a recall batch fast and accurately, right down to which lorry it is on and its location in the supply chain.
Automating product traceability in this way not only limits the fallout from recalls, but also greatly improves inventory management to prevent overstocking, and reduces both human error and cost. Not to mention facilitating new business opportunities by guaranteeing robust procedures should a recall be necessary.
Barriers to optimisation
GS1-128 compliance is widespread, yet some manufacturers are still sticking with 'business as usual' in terms of automated solutions.
It is not simply a case of printing the correct barcode, containing the correct data on a product. The manufacturer must also have the requisite infrastructure in place to manage that data efficiently so they can provide the correct information to the retailer in a timely fashion and act in real time when needed. This can be achieved in partnership with a company like MI to ensure the technology is integrated correctly and that issues such as cybersecurity are appropriately addressed.
The importance of partnering with an experienced provider of coding solutions in this way cannot be overstated. With its deep domain knowledge, MI Is adept at migrating manufacturers across to equipment that can apply GS1-128 barcodes to their packaging or products and couple this with software which maximises connectivity.
For example, a company may want to start with a print and apply solution such as the market -leading 2200 Series with its award-winning applicator.  This will allow them to maximise their GS1-128-compliant labels, and that can be evolved and scaled up over time as production expands.
The benefits are clear
So, in summary, whether a manufacturer is looking to deploy a relatively simple application or a complex, heavily integrated one, whether the job is case or pallet labelling, and regardless of where they are on its specific automation journey, partnering with a coding expert to implement GS1-128 barcodes can help them respond to recalls quickly and efficiently, reduce costs, hit sustainability targets and compete from a position of strength in today's highly competitive retail market.