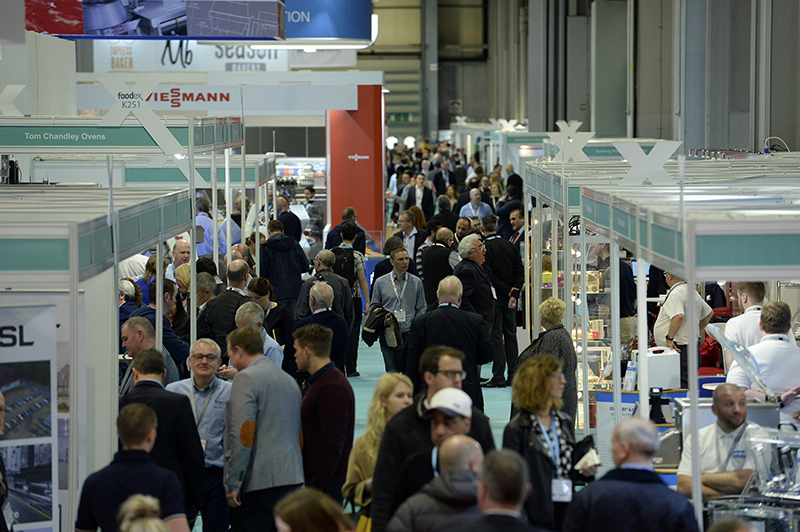 FOLLOWING a five-year hiatus, Foodex Manufacturing Solutions returns to the NEC, Birmingham next month (April 24-26) as part of the UK Food & Drink Shows.
The event unites Foodex Manufacturing Solutions (incorporating Ingredients), National Convenience Show, Farm Shop & Deli Show and Food & Drink Expo under one roof, giving professionals the chance to view the latest developments across multiple industries.
Visitors to Foodex, described as the UK's 'premier trade event' for food and drink manufacturing, processing, packaging and logistics, will leave with heightened awareness of the sector's technology, automation and sustainability capabilities.
Expert panels will be discussing some of the biggest issues facing the sector, including the cost-of-living crisis, sustainability and delivery.
Andrew Reed, MD – wine & exhibitions, William Reed, said, "The knock-on effect of the pandemic has meant that the manufacturing sector has not been able to come together in person in five years. When it returns to the NEC in April some of the incredible developments that have been made in this specialist sector will be plain to see.
"Whether you're looking for a simple solution to an existing problem or a product at the vanguard of innovation, there'll be an answer for you at Foodex.
"The UK Food & Drink Shows are historically an event in which industry professionals can regroup, dissect problems, and share ideas. Our industry's spirit was laid bare throughout the Coronavirus pandemic, now – as we face yet further challenges, namely the cost-of-living crisis – I have no doubt that we will unite once again in April to prove our resilience."
To register for a pass today for free, visit here.