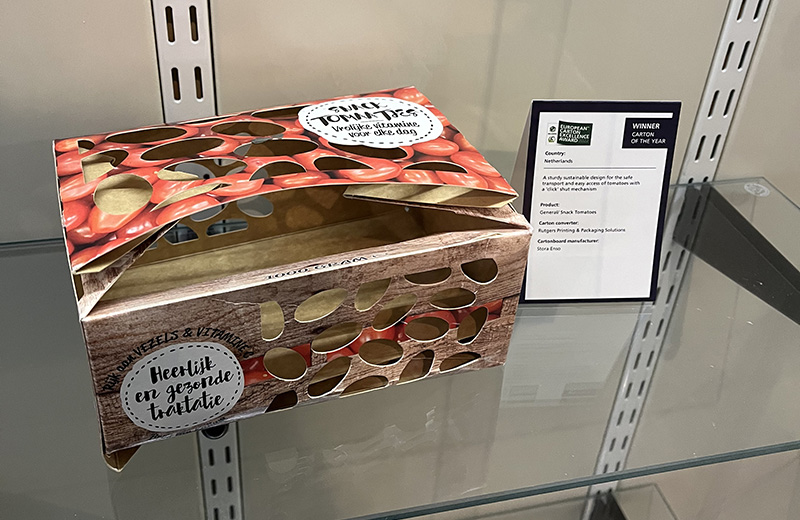 THE winners of the 2022 Pro Carton European Carton Excellence Award (ECEA) are now on display at the Museum of Brands in London, showcasing how cartonboard can be used to create 'sustainable and attractive' packaging designs.
19 award-winning designs are featured in the display. The 2022 winners were presented with their awards on in September during the European Carton Makers Association (ECMA) Congress in Krakow, Poland.
Rutgers Printing & Packaging Solutions won the Carton of the Year Award for its Cherry Tomatoes Pack.
Also being showcased is Public Award winner DUCAJU, with its spherical hanging advent calendar for French chocolate brand La Maison du Chocolat, and Sustainability Award winner Van Genechten Packaging's Herbal Essence shampoo and conditioner bundle.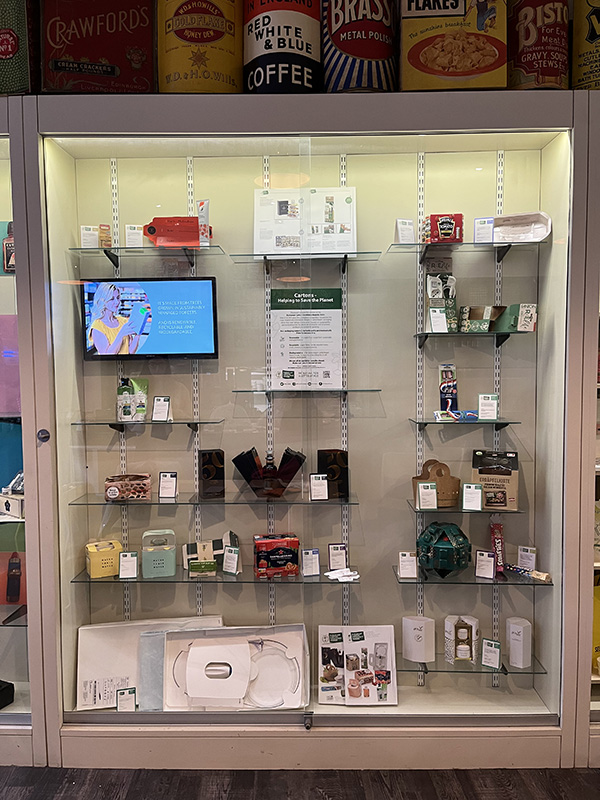 For the first time, Pro Carton will be participating in The Museum of Brands' 2023 Talks Programme, where marketing and communications director Winfried Muehling will deliver a live session on 'Sustainable Innovation in Packaging'. The talk – taking place on 28 March – will cover the latest trends and insights relating to the packaging industry as it continues to promote a circular economy.
Natasha Facey, museum duty manager and officer at the Museum of Brands, said, "Once again, it's a pleasure to house the most recent winners of the Pro Carton European Carton Excellence Awards. It's fascinating to see how sustainable packaging plays such an important role in a brand's image.
"Over time, we are seeing an increasingly number of brands demonstrate their commitment to reducing their environmental impact, and these winners are a reminder that brands do not need to compromise on their image to achieve sustainable outcomes.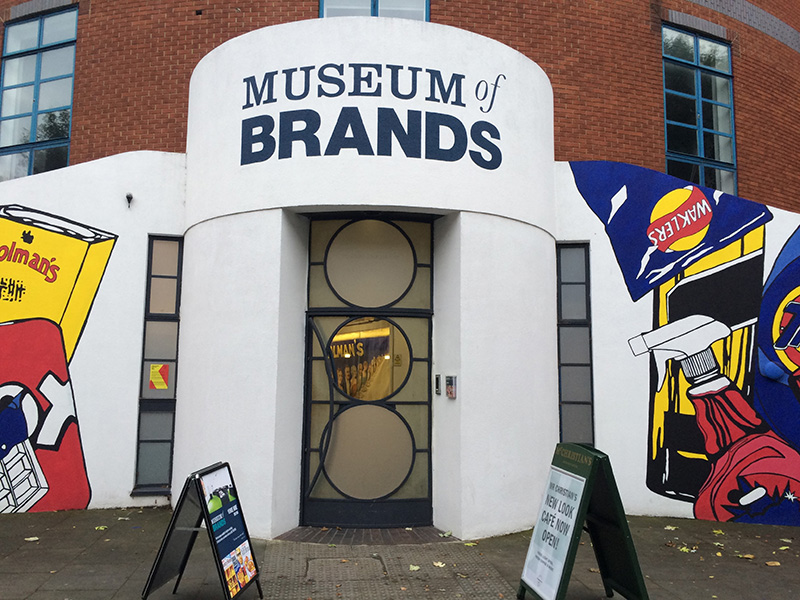 "We're very excited to welcome Winfried on stage for our 2023 Talks Programme to deliver incredible learning experiences for attendees, be it students, brand owners, directors and CEOs who will no doubt leave feeling inspired and educated on how we can create a more sustainable world through our packaging choices."
Winfried Muehling, marketing & communications director at Pro Carton, added, "To showcase the flexibility and versatility of cartonboard packaging alongside a legacy of global brands is an honour. At Pro Carton, we are dedicated to highlighting how renewable and sustainable packaging materials, like cartonboard, offer brands clear advantages – from standing out with superior print and design on a the retail shelf to reducing their impact on our planet end of life with high recycling rates."