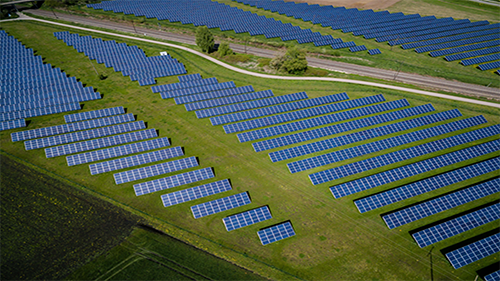 SMURFIT Kappa is investing €6 million at its Sanguesa paper mill in Spain, which will see the installation of up to 12,000 solar panels on land adjacent to the mill.
The packaging giant said the solar panels will reduce CO2 emissions by over 3,200 tonnes annually and provide 'significant' cost savings.
Once operational, it is estimated that the panels will generate more than 10 GWh of power every year, which will reduce current external electricity consumption and dependency by 7%.
Smurfit Kappa has launched similar initiatives in other plants in Spain, Colombia and Mexico.
The mill at Sanguesa produces light MG kraft paper, a packaging solution used across industrial and consumer markets in products such as grocery bags and wrapping paper.
Reinhard Reiter, CEO of Smurfit Kappa's virgin fibre cluster, said, "This investment to harness another renewable source of energy is testament to Smurfit Kappa's commitment to sustainability and our desire to make real environmental change at a practical level. Through collaboration and hard work, together we can make every aspect of our operations as sustainable as possible in our journey towards net zero."
Pedro Mendarozketa, general manager of Smurfit Kappa Sanguesa, added, "We are delighted to officially announce the solar panel investment at our paper mill in Sanguesa. The solar panels will enable us to generate sustainable energy, reduce our overall external energy consumption and reduce our CO2 emissions. We look forward to officially unveiling the solar panels later this year."
Construction on the solar panels is expected to be complete by the end of this summer.