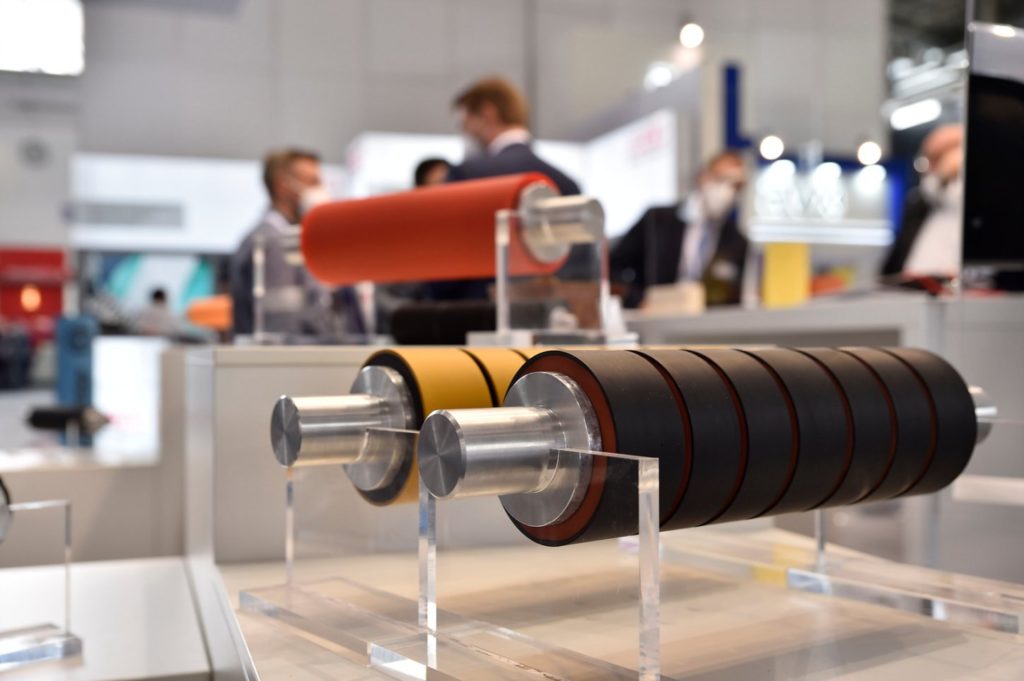 THE next instalment of the ICE Europe and CCE International, including InPrint Munich, exhibitions will take place at the Munich Trade Fair in Germany from March 14-16 this year. The events will attract key stakeholders from across the converting, corrugated/folding carton, and printing sectors for three days of networking, discovering new innovations, and discussions on hot topics.
Patrick Herman, event director of the converting, paper and print events, on behalf of organiser Mack-Brooks Exhibitions, recently told Packaging Scotland what visitors can expect this year, and why events like these remain so vital.
Q) Why should people visit CCE International, including InPrint Munich, and ICE Europe?
A) These shows, simply put, are the place to be in 2023. As Europe's only trade fair exhibition for the manufacturing and converting of corrugated and folding carton, CCE International is a crucial hot spot for industry experts. The show incorporates the offerings of InPrint Munich, the brand for the emerging community of printing professionals and manufacturers, and will be co-located to ICE Europe, which is the world's leading exhibition for the conversion of flexible, web-based materials. The benefit of increased opportunities and synergies is one of many factors, which makes it appealing to both our exhibitors and visitors.
Industry experts from around the globe attend to seize business opportunities and evaluate their innovations in the presence of a specialised international audience. If you want to stay in the know, take advantage of high-quality networking opportunities and explore the latest technology in-person, you really shouldn't miss ICE Europe and CCE International, including InPrint Munich.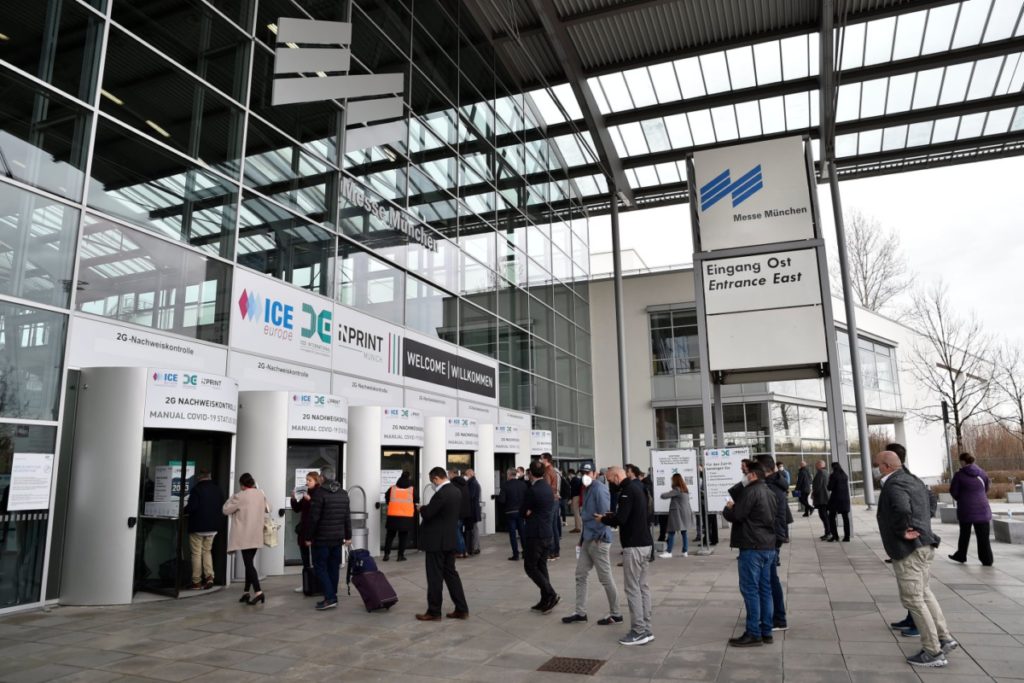 Q) What features and exhibitors can attendees look forward to seeing in 2023?
A) Suppliers of machinery and equipment for the production and processing of corrugated and folding carton, such as Baysek Machines, Bahmüller, Koenig & Bauer, HP PageWide Industrial Currugated and many more have already confirmed their participation. In addition, key players from the print sector like Xaar plc, Meteor Inkjet, Seiko Instruments, People and Technology, Siegwerk Druckfraben and Sun Chemical, amongst others, will be representing the integrated InPrint Munich.
ICE Europe continues to attract key industry leaders, so visitors can certainly expect a strong line-up here. Companies such as Kroenert, OLBRICH, KAMPF Schneid- und Wickeltechnik (Jagenberg Group), Davis-Standard and Erhardt+Leimer have already booked their stands and are ready to showcase their products and latest innovations.
We also have some great programme highlights. The prestigious ICE Awards, honouring outstanding achievements in the converting industry, are making a comeback at ICE Europe 2023. The awards will be presented via a ceremony on the first show day, March 14th. The awards will honour exhibiting companies tackling present-day challenges of the industry, for best practice, excellence, innovation, and outstanding performances. Individuals can cast their vote online from 23rd of January to 21st of February.
CCE International, including InPrint Munich, also has a great programme in store for 2023. Besides being Europe's only dedicated exhibition for the corrugated and folding carton industry, one aspect that really sets CCE International apart from other general packaging events is the academic instruction it offers in the form of open seminars. Crucial industry topics, such as sustainability, digitalisation and many other topics, are deep dived, free of charge.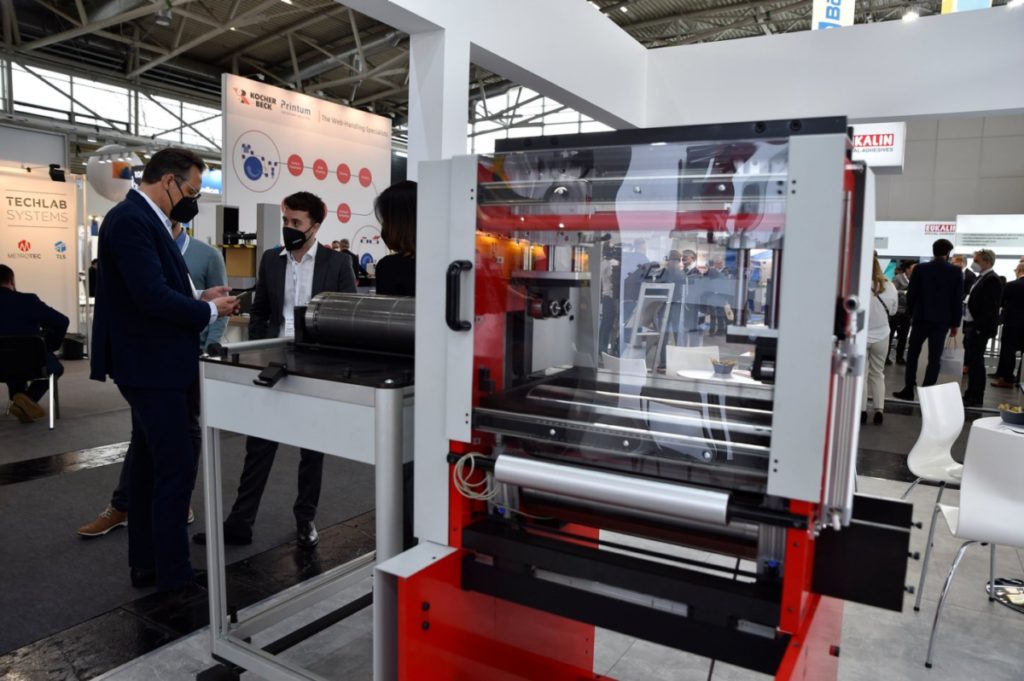 Q) What are some of the challenges and opportunities currently facing the corrugated and folding carton sector?
A) Just as we've seen with other sectors, the corrugated and folding carton community has been affected by the conflict in Ukraine, as well as inflation and shortage of raw materials and important spare parts. Crucial topics, such as these challenges, or the opportunities found in the demand of eco-friendly packaging products – reducing operational costs and improving the minimisation of waste – are mirrored at the show.
In general, when it comes to hot topics addressing challenges and/or opportunities – basically anything that moves the industry and impacts its community – CCE International acts as the platform empowering the community to rally together, in aims to find common solutions to overcome the challenges or thrive on opportunities the industry is faced with. The covering of these key points can take on many forms; whether through on-site discussions or the implementation of further efficient production processes to aid in cost reduction.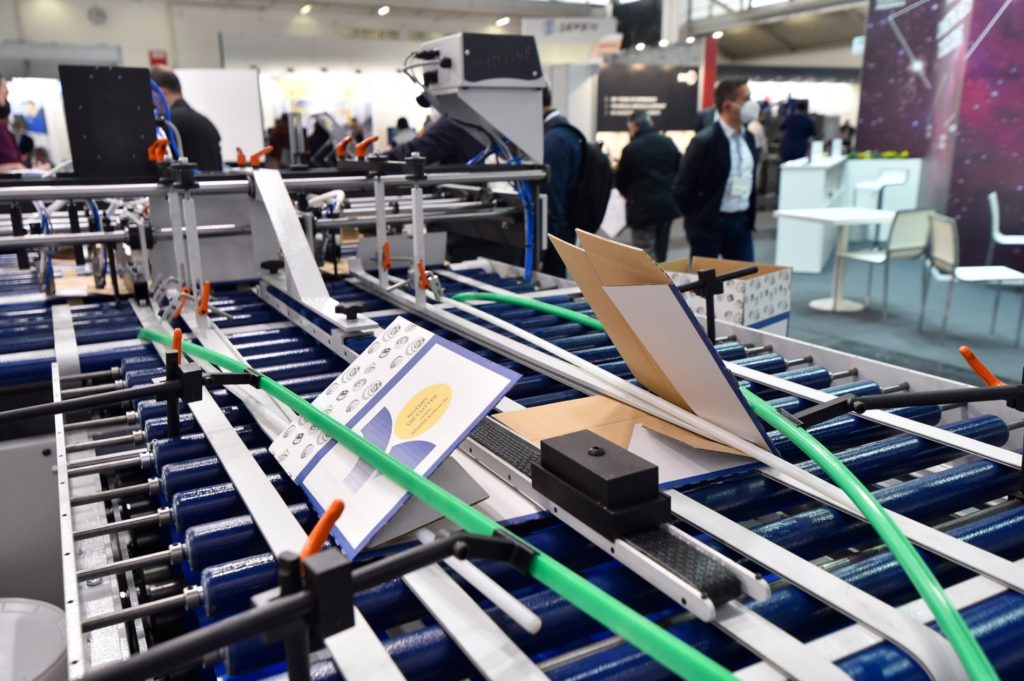 Q) What trends/ topics do you expect to be a major focus?
A) Overarching trend topics for ICE Europe and CCE International, including InPrint Munich, are automation, sustainability and digitalisation. These subjects can be found throughout the shows in various ways. First and foremost, these are reflected and represented in the exhibitor line-up and showcased products and machinery.
Q) What impact has the rise of e-commerce had on the corrugated and folding cartonboard industry?
A) Producers of corrugated and folding carton products had to invest in new or updated production lines in order to stay up to date with the developments in the e-commerce industry. With producers striving towards staying on top of the growing demand, the business opportunities for the manufacturers of machinery and equipment started to increase.
Corrugated and folding carton is becoming more and more popular, despite or perhaps precisely because of the social and political climate we have been experiencing over the past few years, despite the significant hurdles that high raw material, labour, energy, and shipping prices offer. Positive market predictions are the outcome of rising Internet demand and the continuous conversation about sustainability and the circular economy. Additionally, the growing digitalisation allows for new possibilities and opportunities.
Companies in the sector must evolve their businesses by implementing cutting-edge manufacturing and converting technologies, such as digital print, to successfully compete over the long term with producers of alternative packaging materials.
Q) What can you tell us about the seminar content and expert speakers CCE International has to offer?
A) We have an exciting programme, as well as a great line-up of expert speakers. This form of academic instruction will cover the latest trends and topics in corrugated and folding carton production and process.
To give you a little teaser: Highcon Systems will be diving into real case studies demonstrating how Highcon's digital cutting and creasing solutions can take paperboard packaging and display to the next level, boosting efficiency and capacity, while simultaneously reducing the environmental impact, not only in production but also through the supply chain.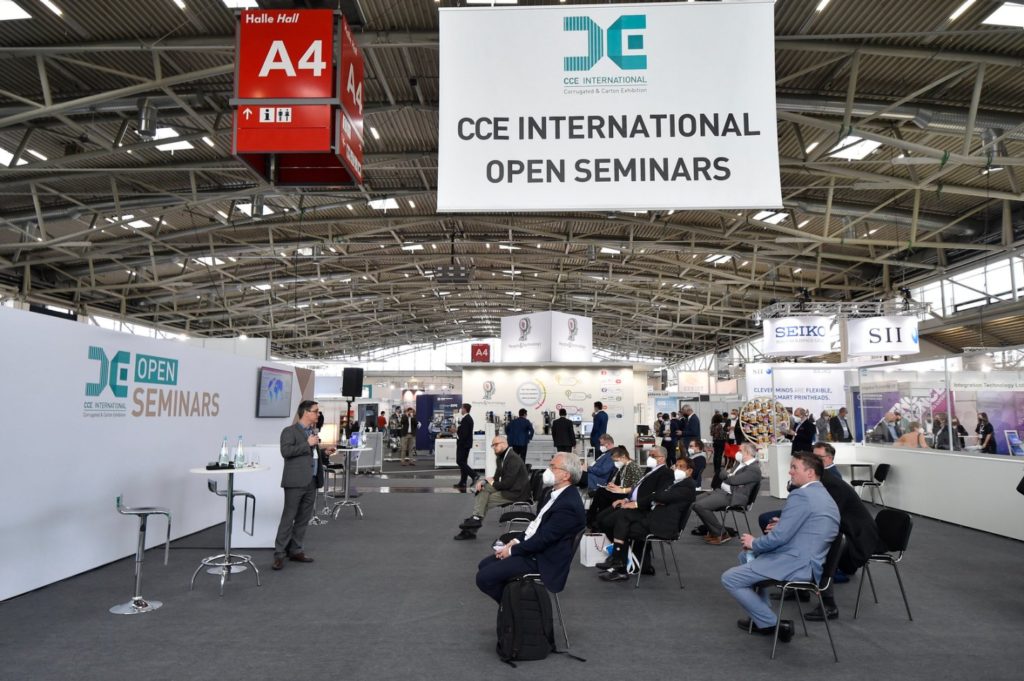 Another expert speaker, from EFI, will look at unlocking new possibilities with corrugated e-commerce packaging. Taking their findings from their research project EFI will educate on how well-branded corrugated e-commerce packaging can unlock new possibilities for brands and retailers to elevate perception, stand out, and stay top of mind.
Besides CCE Open Seminar programme we also have the InPrint Conference, which will offer exciting insights into market developments and innovative projects, interesting discussions and valuable networking opportunities. The conference will cover many topics ranging from digital and analogue technologies all the way to environmental and legal aspects. One highlight here is that 'The FuturePrint' session will be hosted by the co-founders of the InPrint event brand; Frazer Chesterman and Marcus Timson. In these sessions, themes such as digital print for manufacturing, industrial, functional and decorative will be presented and discussed.
Q) At a time when people are doing more business online, how vital are in-person exhibitions where you can speak face-to-face and physically touch the products?
A) Great question! Especially after the Covid-19 pandemic, exhibitors and visitors expressed what a difference our face-to-face exhibitions make, as well as the impact it has from a business and networking perspective.
The live demonstration of new machines and systems and the technical in-person discussions that arise at show stands – revolving around tackling the current challenges and finding common solutions – are all factors that were dearly missed during the peak times of the pandemic. The special blend of in-person discussions and live demonstrations accentuate why CCE International, including InPrint Munich, as well as ICE Europe provide an excellent platform for their communities within these highly dynamic industry sectors.
The face-to-face aspect and being able to touch the products make a huge difference, especially when exhibitors or visitors are looking to buy and sell. As buying or selling machines are medium- to long-term investments, it is crucial for individuals to inspect the equipment in-person. Another key factor is the in-person interaction – the establishing and strengthening of relationships can be the decision factor whether a deal will be closed.
The ICE Europe and CCE International shows in 2022 signified the first in-person event for these industries after a long Covid break. Visitors and exhibitors were both very eager and excited to have these shows back again, as they both serve as the vital marketplace for their industry. This is also the case, since there has been a lot to catch up on.