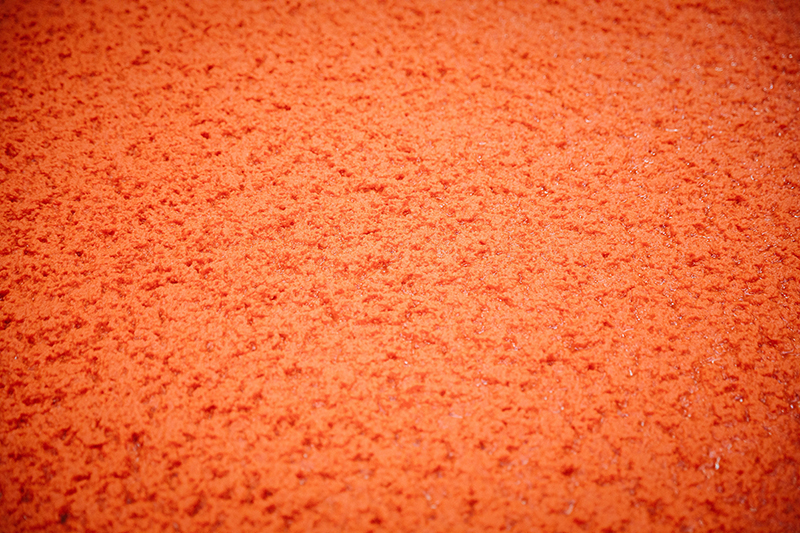 James Cropper's Joanne Storey, R&D programme leader, explains why reclaimed fibre no longer compromises quality of luxury paper packaging
WHILE there is no denying the march towards more sustainable practice in the paper and packaging world, we do need to acknowledge the elephant in the room when it comes to reclaimed fibre inclusions: For many the word 'recycled' is synonymous with imperfection.
It is still a challenge for luxury brands to put their trust in the quality of upcycled fibre. In a world of unboxing videos and a thriving resale market for the packaging from luxury goods, it is understandable that packaging needs to reflect the craftsmanship and quality of the product itself. Concerns over the aesthetic and functional quality of reclaimed fibre may hold some brands back from really exploiting the sustainable options available.
The environmental opportunity is meaningful. In 2021, 71.4% of all paper and board consumed in Europe was recycled and the total amount of paper and board collected and recycled increased by 2%, up to 57.1 million tonnes. Giving a second life to that recycled fibre as luxury packaging is a wonderful story to tell and consumers want to hear it. So, what is holding the luxury market back?
We often get questions about the integrity of reclaimed fibre because of the degradation which happens over time and reuse, resulting in a loss of strength. This is a bit of a misnomer; in our established supply chains the fibre we use is typically being recycled for the first time, and as such is pretty much indistinguishable in terms of strength from fresh fibre. Likewise, there are questions around imperfections that might be visible in the final sheet. These visible imperfections may be specks of dirt or a phenomenon known as 'shive'.
While these functionality concerns have until recent years been founded, the dedicated FibreBlend Upcycled Technology team at the James Cropper mill is committed to perpetual sustainable fibre innovation, and we know that things have changed. From the world's first technology to upcycle used coffee cups to the industry leading incorporation of used jeans into fully recyclable paper for packaging – transforming waste into beautiful paper and packaging is at the core of our mission. But it doesn't begin and end with recovered fibre. We believe that the perfect balance of paper performance, a sustainable story and visual appeal lives in the unique blend of virgin and recovered fibre.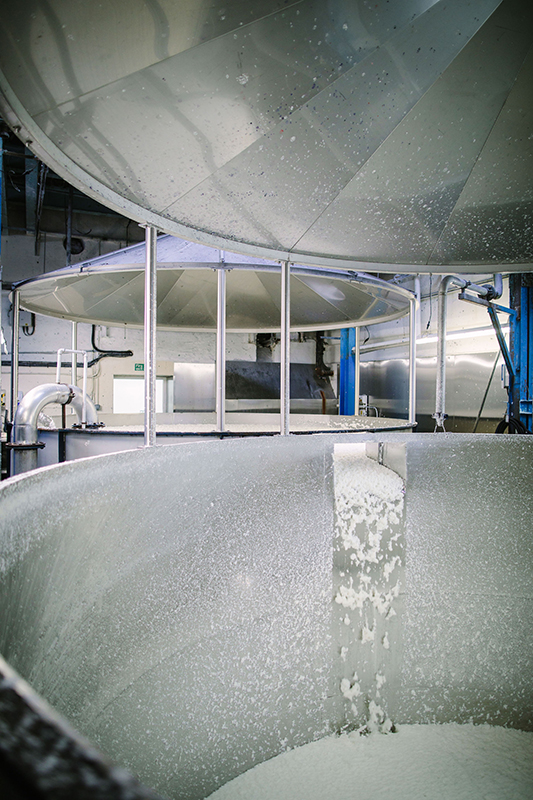 Crucial to this is being selective of the supply chain, bespoke to each brief. Our team conducts rigorous tests to validate the quality of the fibre stream, testing for levels of contamination, Optical Brightening Agents, mechanical content, long-fibre to short-fibre ratio and more.
Stringent fibre selection  takes us a long way to achieving the same results which virgin fibre offers. However, the key to zero compromise in terms of quality and environmental impact is absolutely in the blend of virgin and reclaimed.
Recently, a longstanding luxury packaging customer wanted to move to a 40% recycled UK office waste fibre composition. The project posed some challenges which we overcame through our bespoke approach, rigorous fibre selection and testing. Not only did the move give new life to a waste stream and reduce the carbon footprint of the product through local sourcing, it also did not compromise the appearance of the paper.
But what about colour? How do we allay concerns about reclaimed fibre affecting the ability to colour match or produce clean finishes? It's all in the blend. Recycled fibres can be highly fibrillated and accept colour very well. Fibre that has more visual impurities would be used for darker colours, while we need to be more selective with recycled sources or might need to increase the percentage of virgin fibre for white.
While brands were understandably concerned about the move towards packaging which contributes to the circular economy in recent years, what we now know about fibre innovation really has put paid to those concerns. There are answers for every brand: Answers which promise that aesthetics and performance need not be sacrificed at the altar of circularity. It's time to trust the blending process.