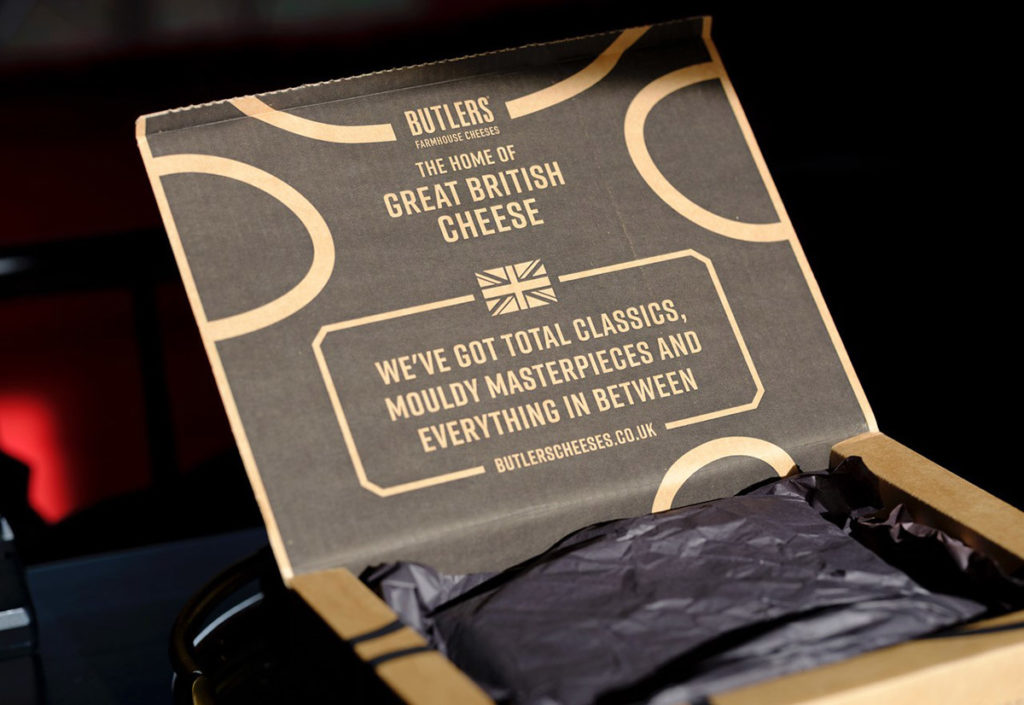 BOXWAY Packaging and Butlers Farmhouse Cheeses have created a recyclable packaging solution for direct-to-consumer deliveries from Butlers' online cheese store.
Butlers Farmhouse Cheeses is a family cheesemaker based in Lancashire. The business hand makes British hard, blue and soft cheeses and launched an online store in 2020.
The challenge for BoxWay Packaging was to design a new outer box that allowed for both inside and outside printing to share messaging with customers.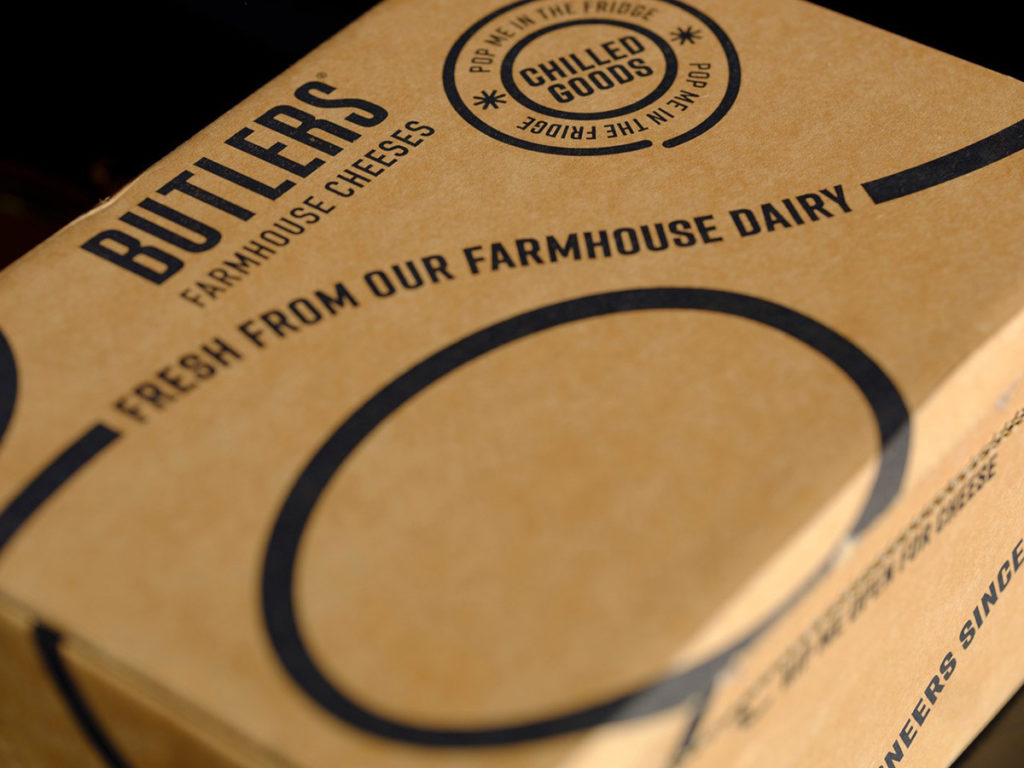 BoxWay explained that the crash lock base helped enable 'swift' construction of the pack within Butlers' production facility. Customers are enticed with a message to open the box with a peel and seal tape facility. The whole design is described as creating an 'engaging and memorable' experience.
The box is made from paper-based corrugated packaging. All BoxWay Packaging sites are FSC-certified.
Scott Reed, general manager of BoxWay Packaging Exeter, said, "We have enjoyed working on this pioneering project with Butlers Farmhouse Cheeses as we have been able to create an exciting, sustainable multi-purpose pack offering an enhanced customer experience and bring a little extra delight for customers when buying some really lovely cheese."
Matthew Hall, fourth-generation owner at Butlers Farmhouse Cheeses, added, "Our direct-to-consumer packaging must protect as well as reflect the quality British farmhouse cheese inside. We also wanted it to align with our range of recyclable cheese packaging, which is an area of ongoing innovation and development.
"Cheese makes people happy and when it's delivered to your home, it's an exciting moment, so the delivery and opening experience must be joyful, too. Our new outer box delivers on all fronts – functionality, sustainability and excitement, so we're really pleased with the finished product."