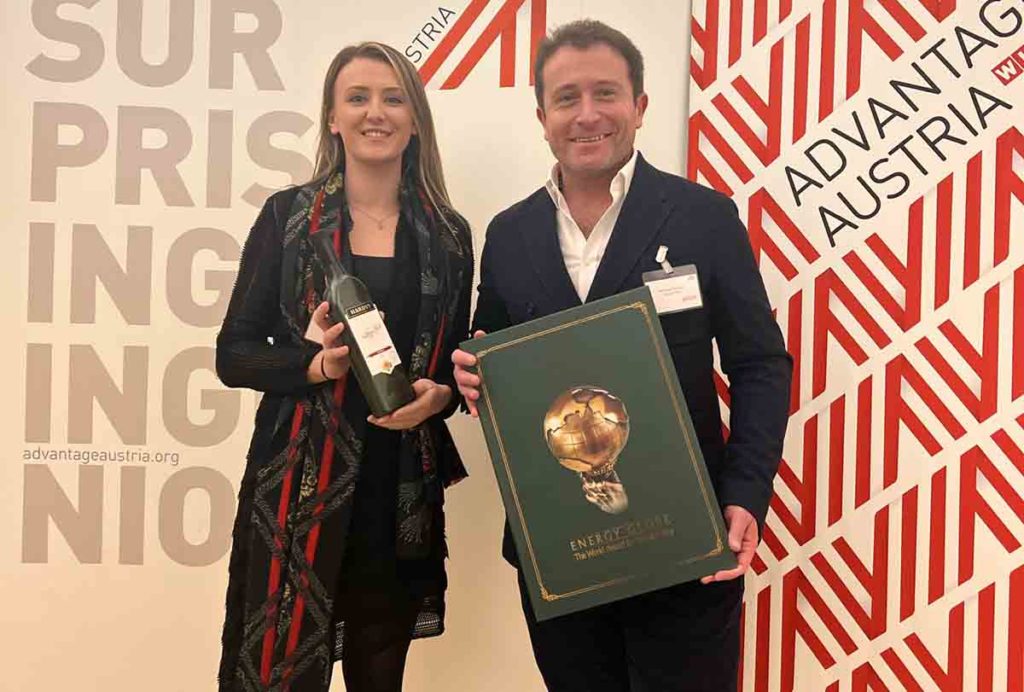 THE creation of eco-flat wine bottles has resulted in Packamama winning a top sustainability accolade.
The firm has been recognised as a winner of the National Energy Globe Award United Kingdom 2022, published in cooperation with United Nations Industrial Development Organization (UNIDO), which celebrates those committed to developing solutions for pressing environmental challenges.
Packamama's bottles are said to address both energy and climate issues through the use of low energy material feedstock, lower temperatures to blow the bottles, and the slashing of transportation energy through doubling product on pallets and weighing less.
The company's CEO Santiago Navarro and commercial director Amelia Dales collected the award at a ceremony hosted by Advantage Austria in London.
The awards jury said: "Our environment is suffering from all the waste being produced worldwide. In this ground-breaking project from this year's Energy Globe Award National Winner in the United Kingdom, eco-flat bottles were developed that not only save space thanks to their flat shape but are also made from 100% recycled PET to save weight and energy."
Santiago Navarro, CEO & co-founder of Packamama, said, "Packamama's bottle climate tech is shown to halve wine's emissions by focusing on energy savings throughout the packaging's lifecycle. It is an honour to be recognised for this, especially with an award founded in Austria, who have a long-standing commitment to green energy."