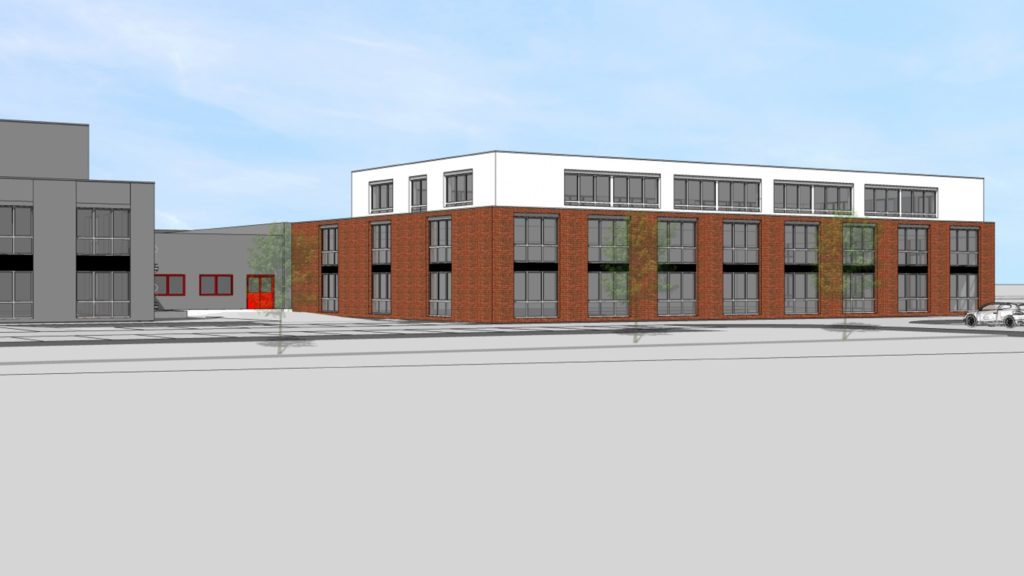 MONDI has announced it is investing around €5 million in a new research and development (R&D) facility at Mondi Steinfeld, Germany.
The move is designed to help customers develop solutions that achieve their sustainability goals.
Construction of the facility is already underway. Once complete, it will include pilot lines for both plastic and paper-based solutions, from coating, film extrusion and printing to filling lines for multiple products.
Mondi added that the centre will also have an analytical lab and a floor dedicated to a customer experience centre.
Extrusion coating, aqueous coating and siliconisation will be available, as well as various printing machines. Filling lines for different materials, including both horizontal and vertical filling, forming and sealing equipment will allow customers to conduct trials without interrupting their own running production. Mondi stated the facility will also enable the firm to work with its customers to develop pilot-scale solutions and accelerate the process from idea to a scaled solution.
Elisabeth Schwaiger, head of R&D and IP flexible packaging at Mondi, said, "This R&D centre demonstrates our hands-on approach to developing sustainable packaging solutions at Mondi. We look forward to working with our customers, combining their knowledge with ours to meet their sustainable packaging goals.
"The investment helps to contribute to our own Mondi Action Plan 2030 sustainability goals, specifically our target to make 100% of our products reusable, recyclable or compostable by 2025."
The research and development centre will open at the end of 2023.