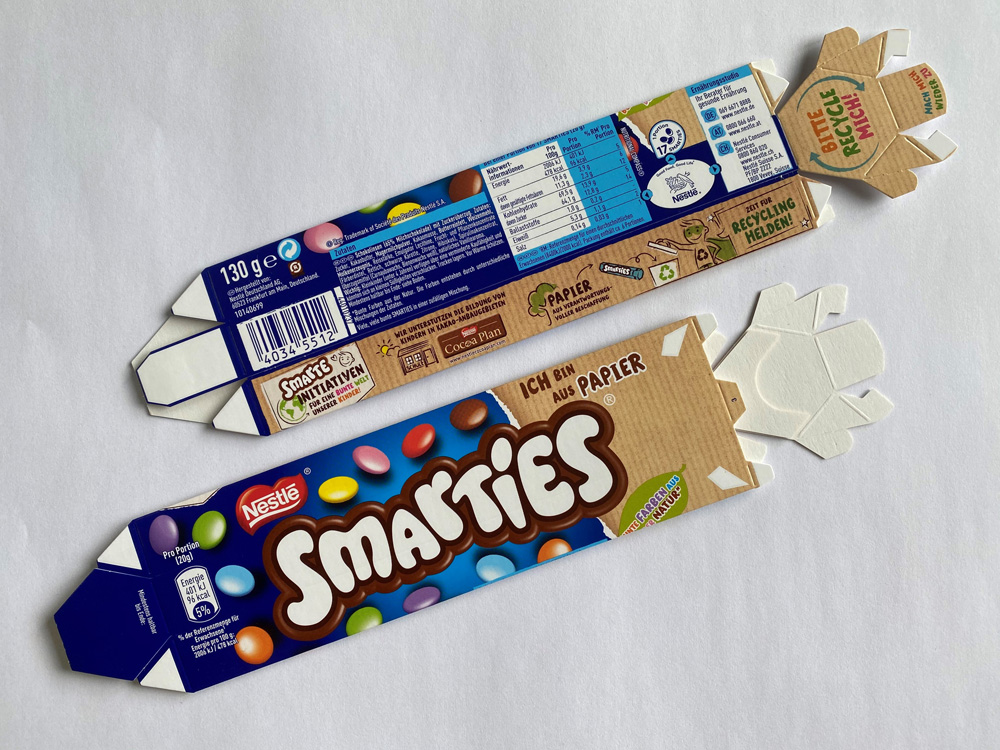 PUBLIC voting is now underway for the 2022 European Carton Excellence Award and Pro Carton's Young Designer Award.
Pro Carton, the European association for carton and cartonboard manufacturers, is calling on members of the public to place their votes to help select the award winners.
The European Carton Excellence Public Award recognises the creative work and expertise of carton manufacturers and converters. WestRock won the Public Award last year with its Smarties Giant Hexatube. The design is made entirely from cartonboard, replacing the plastic cap and plastic shrink seal in the previous Smarties packaging to save the environment from over 100 tonnes of plastic per year.
The entries selected for public voting this year make up a 24-solution shortlist covering a range of applications. Judges were said to be 'astounded' by the quality and functionality of this year's entries submitted by cartonboard mills, converters and designers.
Voting is also open for Pro Carton's Young Designers Award, which challenges students to design and create cartonboard concepts in four categories: Food & Drink, All Other, Creative Cartonboard Ideas and Sustainability.
This year's award saw more than 830 entries from over 100 universities and colleges across Europe – breaking the 2021 record. The best 25 designs are now open for the public to choose their favourite.
For both awards, members of the public can vote once per entry, with three votes available in total. Voting closes on Friday, 26 August. The winners will be announced at an awards gala on 15 September in Krakow, Poland.
Winfried Muehling, general manager of Pro Carton, said, "I was truly impressed with the quality of the entries for the European Carton Excellence Award and the Pro Carton Young Designers Award! So many entries scored highly across the awards criteria; from appearance and creativity to protection and authenticity.
"We'd love the general public to help us decide the winner of the public vote by selecting their favourite and look forward to announcing the winning entrants this September!"
For more information and to place your vote, visit the Pro Carton website at http://www.procarton.com. The Pro Carton Student Video Award will also shortly open for public voting.