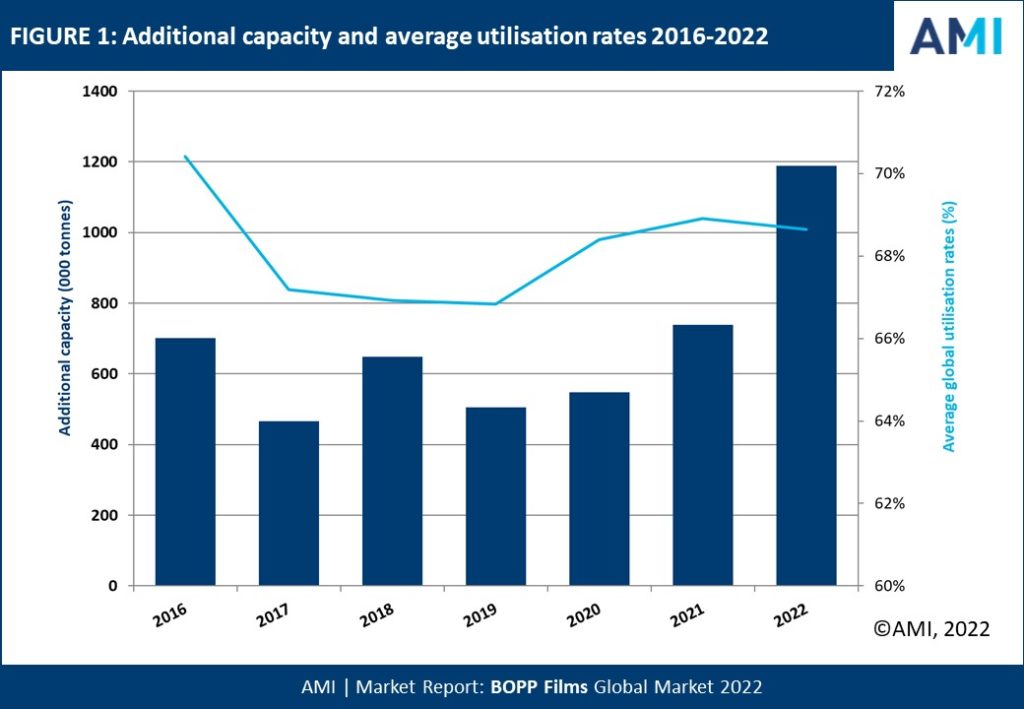 THE BOPP film industry has undergone a 'transformational couple of years', according to a new report published by AMI.
The material is said to have proven to be 'Covid-resilient', providing hygienic product protection and delivery, particularly for the food industry.
AMI has published its tenth report mapping the global BOPP film industry.
The research highlights that BOPP producers have been subject to 'extreme price volatility', going from record lows in 2020 to historic highs in 2021, which was due to a range of factors including inclement weather and a global container shortage.
Companies across the value chain have had to adapt to new ways of working to navigate the short-term pricing, which continues with the crisis in Ukraine affecting costs of energy and raw materials.
AMI revealed there has been a 'shift' in international trade dynamics of BOPP film, with protectionism, an increase in tariffs and a need to ensure security of supply with multiple and regional sourcing strategies.
AMI forecasts continued advancement of BOPP film demand, with global growth at around 4.1% annually to 2026, with 'marked differences' in growth between different regions.
For the first time, AMI has included a chapter dedicated to BOPE in this report, due to the recent development of hybrid BOPP/BOPE lines.