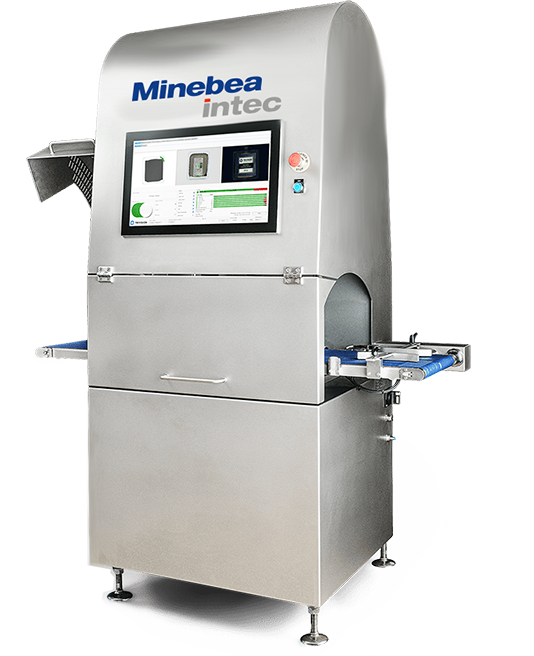 PROMOTIONAL FEATURE
Automation is one of the fastest growing areas of packaging machinery innovation. Designed to help address a range of challenges, from labour shortages and demand for consistency through to stringent food safety considerations and the need for speed, automated solutions are playing an increasingly prominent role in packing lines.
Minebea Intec, a manufacturer of industrial weighing and inspection technologies, has been at the forefront of automated packaging equipment with their automatic checkweighers, X-ray and metal detection systems. The company's latest offerings in this field include the WPL-A – which can weigh, price and label products automatically – and the VisioPointer®, which automates inspection processes in food packaging lines. Peter Walker, deputy country manager UK & Ireland at Minebea Intec, recently told Packaging Scotland about the benefits of automation and the factors behind its increasing demand.
Q) What are the latest products/solutions in Minebea Intec's automated equipment offering?
A) The latest additions to the product range are automatic labelling, which we've had for a couple of years but is really starting to take off now. The automatic labelling machine is called the WPL-A. This is a weigh price labeller used mainly in the packaging or varying weight food items such as cheese, fish and meat.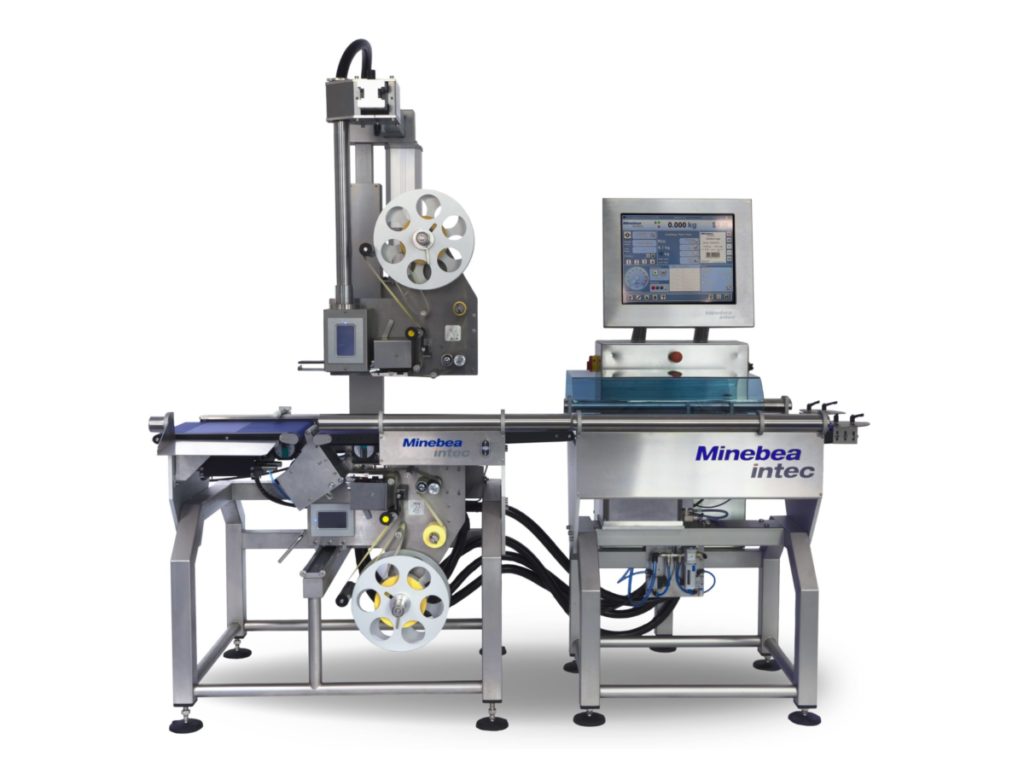 The second piece of equipment we've introduced is vision systems for automatically checking the packaging for correct barcodes and the packaging. We've got several models including the VisioPointer®.
Q) What are the factors driving demand for automation at the moment?
A) What we're finding is that it's mainly staff availability; that's been since Brexit and Covid. Normally the overwhelming justification (for companies buying automated machinery) is product saving, but we've really noticed a switch now to labour saving – and not just labour saving but automating a process because there is no labour available to them.
Q) What benefits does automation bring to a packaging line?
A) Straight away it eliminates the issue of having to find staff. It also gives you the ability to be able to do long, consistent runs of product which reduces down time and waste. You don't have to rely on so many staff being available or trained on that particular line. And it really increases your consistency because everything is being 100% checked and everything's being done in a consistent way time and time again.
Q) How cost-effective is it for companies to invest in this equipment?
A) At the moment we're finding it's become one of their biggest buying motivators. Staff costs are rising – and that's when you can get the staff. And, of course, what people realise is that as they automate, they generally manage to pack much better and in such a way that they don't give away so much product. That will result in savings.
Additionally, there's also currently a two-year government incentive to buy equipment that is very tax-efficient for people investing in automation.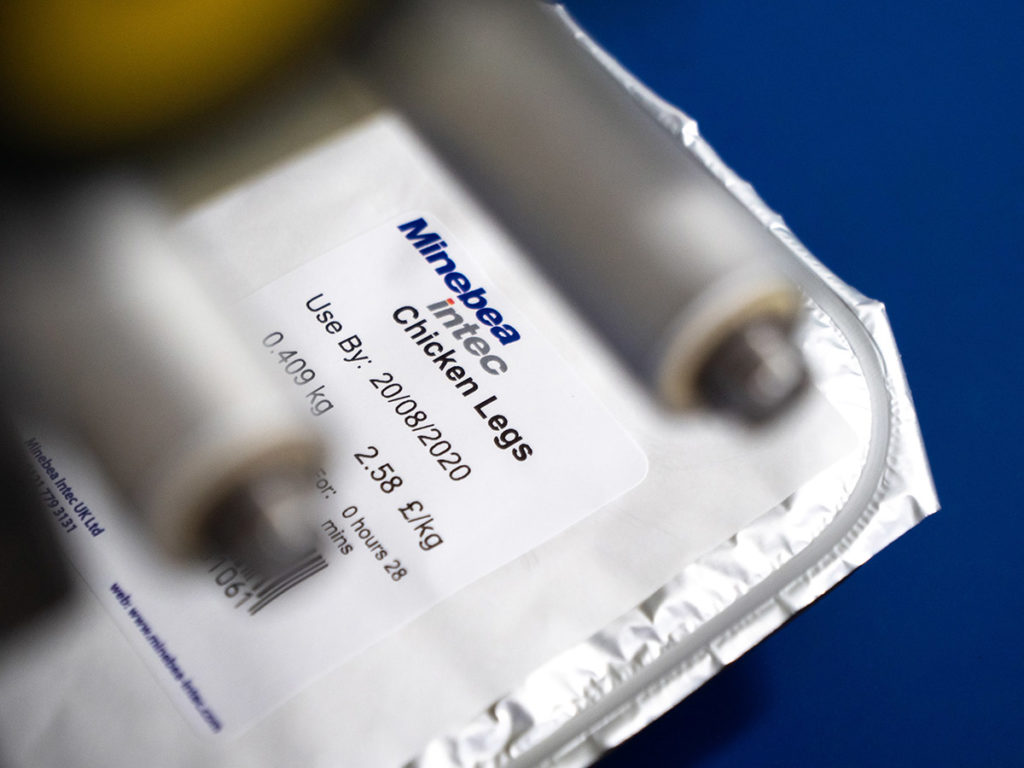 Q) Any sustainability benefits?
A) There are. Again, they follow on a little bit from the previous question in that if you pack the product more precisely, you eliminate extra transport costs, wasted packaging costs, and by reducing your giveaway in general you're becoming more efficient.
Q) Customer case studies?
A) Norseland, a cheese specialist in Ilchester, had a fairly manual process of labelling cheese portions. When the time came to replace their old equipment, they decided to automate the process.
By incorporating the WPL-A into the production line, they've eliminated the requirement to have so many staff on the line performing manual tasks, including labelling.
Q) How can a customer tell if automation is right for them?
A) We offer a consultancy where we can go and talk through the entire process. We see it as our job to explain why the automation will benefit them and prove that is the case in order for them to be confident that they can invest in it.
Q) What packaging processes is automation not suitable for?
A) I would say normally the smaller, niche-type products. What people tend to focus on are the long production runs, which lend itself to automation.
Typically, now in a factory you will see the staff that are there have been moved to work on tasks like bespoke mixes of products for customers, or small runs for local hotels; that type of thing is still very much done manually. That said, the WPL-A can be programmed to adapt labels very quickly for short batch runs.
Q) How have automated systems evolved over the years? Do you envisage more exciting innovations in this field in the near future?
A) Absolutely. The biggest thing over many years now has been the constantly improving processing powers – computer power and advances in technology in general which enables you to provide much smarter solutions. We're noticing that in our X-ray products and now the vision products.
All of these things will become smarter, and I think other products will follow on from them that help to eliminate errors and to automate the process in general.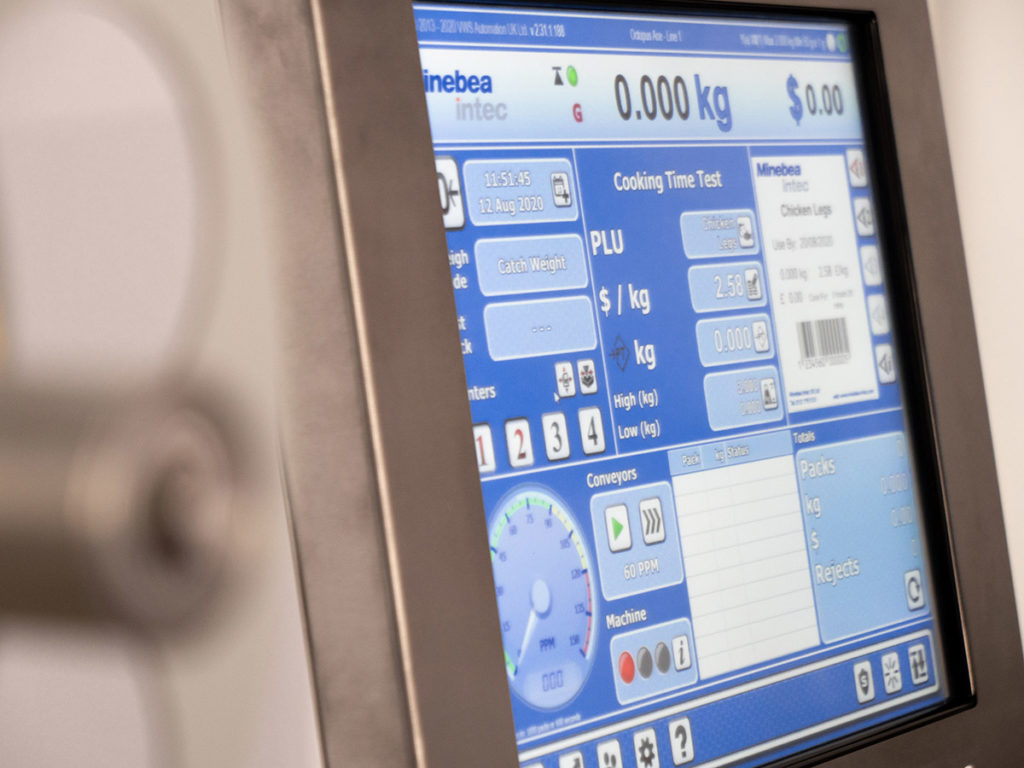 Q) Are there any sectors in particular that are embracing automated machines?
A) When it comes to specifically some of the ones we've mentioned like the automated labelling systems, that tends to be very much a focus of the fresh protein industry – cheese, meat, fish. They can weigh a portion that's been butchered or cut and label it exactly to those requirements. They don't need a person to be stood there typing in information on a label or applying it manually. Definitely those industries seem to be benefiting the most from automation at the moment.
Q) What factors should customers take into consideration when purchasing automated equipment?
A) They need to look at things like the payback first of all. They also need to look at futureproofing: Can this equipment adapt if my products adapt? What are my limitations? What if I change my packaging sizes? What if I change my label sizes? How flexible is the equipment that I'm buying?
On top of that, the experience and after sales service that the equipment manufacturer offers is important, as well as their presence and support for your product.
Q) What support is available from Minebea Intec with regards to machine training and ongoing maintenance/servicing of automated equipment?
A) We have our own in-house service team, and we offer a range of contracts to the requirements of each individual customer depending on the type of response times they are looking for and how involved they like us to be with their maintenance.
We do offer support right up to 24-hour, seven-days-a-week, on-site support for customers who feel that's important. We also have a network of partners that add to our coverage and enable us to maintain our response times in busy periods.
Additionally, we've got our Minebea Intec Academy where we can train customers' staff and maintenance engineers to run the machines efficiently and look after them. We can either run training courses in-house in our UK training facility, or we can do that on-site.