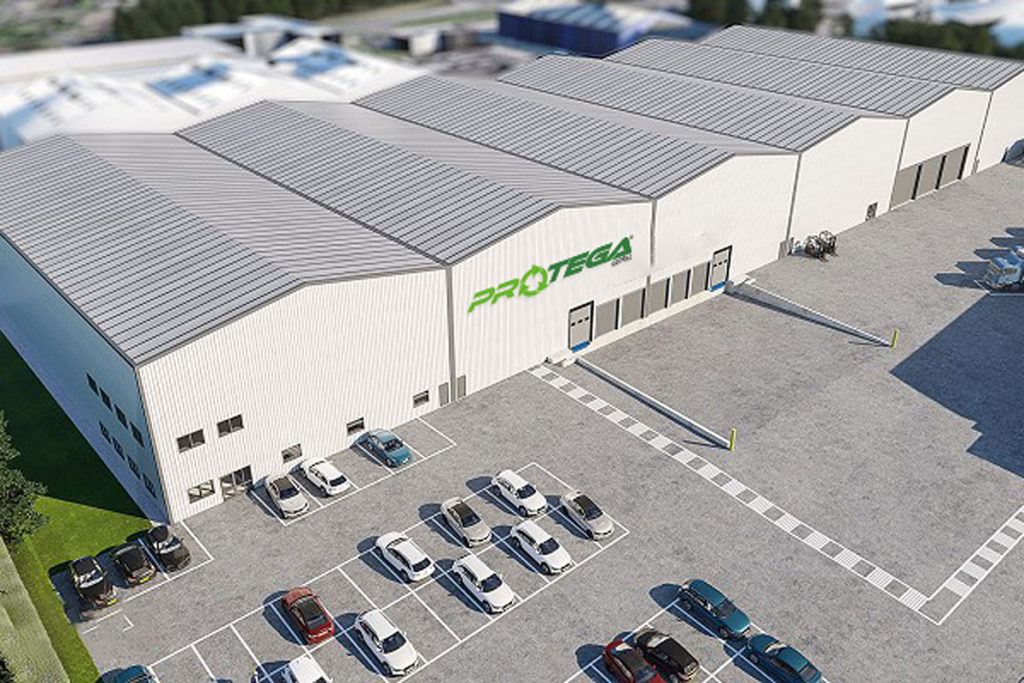 PROTEGA Global, which launched the Hexcel Wrap 'paper bubble wrap' to market, has announced it is investing £1.3 million to bring its manufacturing and distribution operations together under one roof at a new facility in the UK.
The move to the 88,000 sq ft site in Andover includes new offices, extra manufacturing space, and a 'significant uplift' in storage capacity. Protega explained that the additional space enables the firm to produce Hexcel Wrap in-house instead of importing materials from the USA.
This will also result in the creation of more jobs at the plant, the company added.
Protega director Richard Steedman said, "This significant expansion demonstrates our commitment to provide a truly sustainable packaging solution that is entirely UK-sourced. We will also be targeting European markets with Hexcel and aiming to replicate the success of our suite of paper cushion and paper void fill machines on the continent.
"We are excited by the opportunity that this blank canvas gives us to future proof both our manufacturing and storage facilities. The move from our current site in Salisbury to Andover will benefit customers. It will enable us to boost efficiencies and improve the excellent customer experience that we're already renowned for."
Protega said Andover was chosen primarily because it was close to the firm's current site, which meant less staff disruption. It also has 'excellent' road links, and a 'good range' of sub-contract engineers to help support the manufacturing side of the business.
The larger showroom will allow customers to see Protega's paper machines and dispatch room equipment in action to help them make informed decisions about their packaging.
Hexcel Wrap 'paper bubble wrap', described as an 'eco-friendly alternative' to plastic bubble wrap, can be wrapped around products and is said to offer protection 'as good as' plastic bubble, but without the environmental impact.