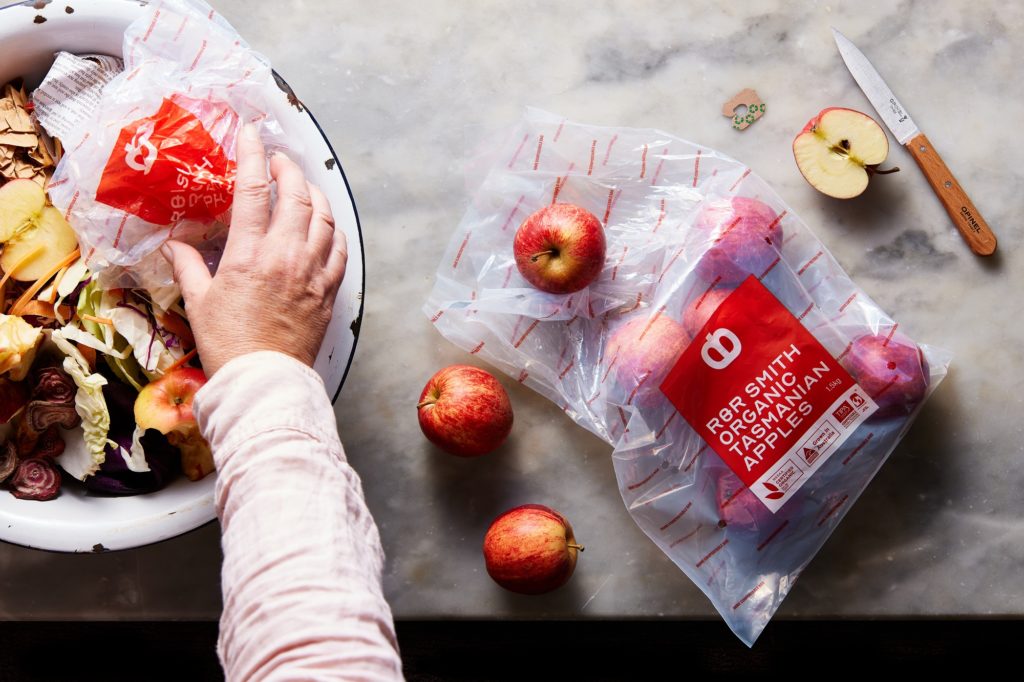 AUSTRALIAN organic apple supplier R&R Smith has announced its adoption of TIPA's home compostable solution to package 1.5kg bags of Pink Lady and Royal Gala apples.
The move has been described as positioning R&R Smith as Australia's first organic company to use fully home compostable packaging. With this shift, the company's entire produce pack – including packaging and any apple remains — can be decomposed in a home compost or sent to industrial compost in a FOGO bin.
The announcement comes as Australia commits to phasing out all single-use plastic by 2025.
TIPA said it offers compostable films and laminates to customers around the globe that 'mimic' plastic, adding that the solutions perform like conventional plastic and are certified compostable.
Andrew Smith, MD of R&R Smith, said, "We know that our customers want sustainable alternatives to single-use plastic and we are extremely proud to introduce the first fully home compostable package for our pre-packaged fruit. TIPA has provided the best solution for our produce, and we are pleased that our packaging now returns back to organic matter, making our products fully circular."
Chen Katz, chief revenue officer at TIPA, added, "Interest in compostable packaging is booming and this has been driven by positive environmental legislation and consumer demand for plastic alternatives. TIPA's technology is prepared to meet this demand, and we are ready to support the Australian market transition to compostable packaging."