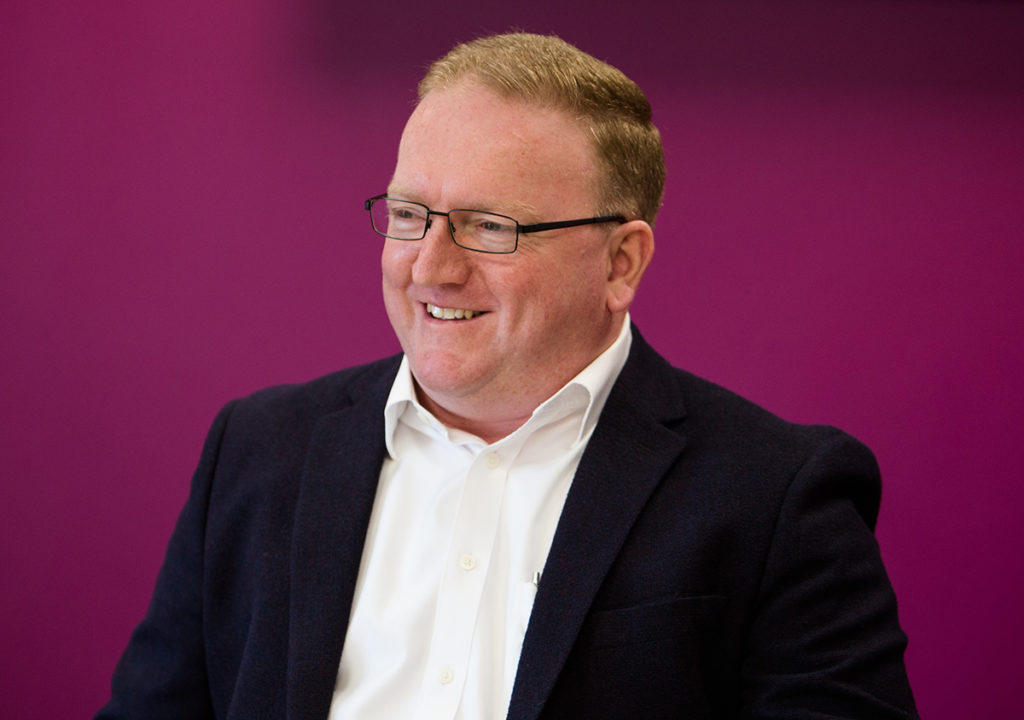 Bernard Sellars, MD of Lindum Packaging, explains the efficiencies that can reduce your liability by cutting 'hidden plastic'
WITH so many consumers believing plastic is the environmental equivalent of public enemy number one, it's no surprise that many retailers and brands are taking steps to reduce their reliance on the material.
And in April 2022 the pressure will mount further when the new Plastics Tax comes into force, affecting any business that uses plastic packaging.
The Plastics Tax was first announced in 2018, it will apply to plastic with less than 30% recycled content.
Government plans to tax UK businesses £200 per tonne of plastic that does not contain the minimum recycled material. It applies to importers or manufacturers that use more than 10 tonnes of plastic packaging annually and bio-based, biodegradable, compostable and oxo-degradable plastics are all in the scope of the tax.
It provides a clear economic incentive for businesses to use recycled material in the production of plastic packaging, which will create greater demand for this material and in turn stimulate increased levels of recycling and collection of plastic waste, diverting it away from landfill or incineration. Well, that's the theory.
The measure is expected to affect around 20,000 producers and importers of plastic packaging.
What many of these businesses have failed to realise is that the tax applies to pallet wrap and stretch film, as much as it does to PET bottles and HDPE yoghurt pots.
This 'hidden plastic' is often overlooked when businesses first start to look at ways of reducing their plastic usage.
So, if you use pallet and shrink wrap film, now is a good time to start making the necessary changes to help you adapt and hopefully avoid unnecessary tax.
We estimate that UK businesses use 150,000 tonnes of is stretch wrap a year.
We believe that this could be reduced by 45,000 tonnes per year, reducing Plastics Tax liability by almost a third.
We regularly see three common mistakes which, if addressed, are opportunities for companies to quickly improve their performance and reduce their tax liability.
Choosing stretch wrap in isolation
One of the main errors is choosing stretch wrap in isolation, without considering the machinery it will be used with, or the products it will wrap, or even the combination of other products such as anti-slip liners.
Since all products behave differently in transit, (for example, bottles of lemonade have more stability issues than packets of crisps), there is no 'one size fits all' solution.
When buying wrap you need to ensure you're buying the right film specification for the job and that it will work effectively with your wrapping machinery.
Too much wrap
A second common issue is using far more wrap than is needed to ensure stability, resulting in huge volumes of unnecessary plastic waste. This stems from the fear that wrapping film will snap during transit, so it's best to add another layer.
The opposite is in fact the case. Too often stretch wrap is not stretched far enough to ensure it reaches its optimum performance. This leaves stretch in the film meaning there is room for movement during transit, creating instability and leading to product damage.
By using the right wrap at the right tension, a smaller amount of wrap will generate greater stability, reducing usage and cost.
Poor calibration
A third mistake is not correctly calibrating the pallet wrapping machine with the wrap being used.
Regularly reviewing the settings and ensuring they are correct is often a quick fix for reducing usage and waste.
High performance films
These problems can often be solved simply by switching to a more appropriate and higher-quality wrapping material.
Many businesses are using 23-micron film where, for example, a 10-micron Carestretch NANO film would be far more effective. High performance multi-layer nano materials can stretch up to 50% further without compromising strength or puncture resistance, and making the switch is usually a matter of making a simple adjustment to existing machinery.
That's an immediate 50% reduction in the amount of plastic film you use, which means big cuts in the amount of Plastics Tax you'll pay.
Improved testing
Once any changes to processes and materials have been made, it's important to test packaging performance.
Lindum can bring the test to you with our Mobile Pallet Stability Test Lab, which provides on-site real-time pallet stability testing.
It tests four times quicker than traditional off-site methods, enabling more testing to be completed at a much lower cost per pallet.
With so many opportunities for improvement businesses don't have to wait until April to make the change.
You can start right away, reducing your environmental impact and saving money.