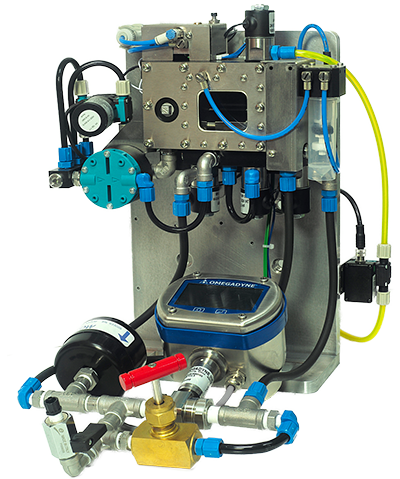 XAAR has announced it has completed the acquisition of Megnajet, a specialist in the design and manufacture of industrial ink management and supply systems for digital inkjet.
The deal has been tipped to accelerate Xaar's growth strategy of offering its customers, particularly User Developer Integrators (UDIs), greater integration across inkjet solutions through access to more of the printing 'ecosystem', such as ink supply systems and electronics.
Megnajet's product range will form part of Xaar's inkjet solutions portfolio. Xaar said the deal will enable Megnajet to focus on growth through new developments and shared expertise across the group.
Megnajet will be headed by Mike Seal as its new general manager. Mike was previously Xaar's head of advanced applications. Megnajet's technical director, Graham Strudwick, becomes the Xaar Group's new director of system component integration.
John Mills, CEO of Xaar, said, "This acquisition demonstrates further progress of our growth strategy as we focus on offering our customers a more integrated inkjet solution. As well as enhancing Xaar's world class inkjet expertise, Megnajet's excellent reputation within the inkjet industry for delivering compact and easy to integrate products will ensure we can attract new opportunities through providing a more rounded approach for our customers.
"Xaar has worked with Megnajet for several years, so this acquisition is a great addition to our business. We are delighted to welcome everyone at Megnajet into the Xaar Group."
Mike Seal added, "I'm looking forward to working with the team to continue Megnajet's focus in helping its customers get their products to market more quickly. Now, as part of Xaar, we will have the expertise, resources and technologies to develop our ink management and supply systems even further, benefiting our customers and growing the Megnajet business through this exciting integration."