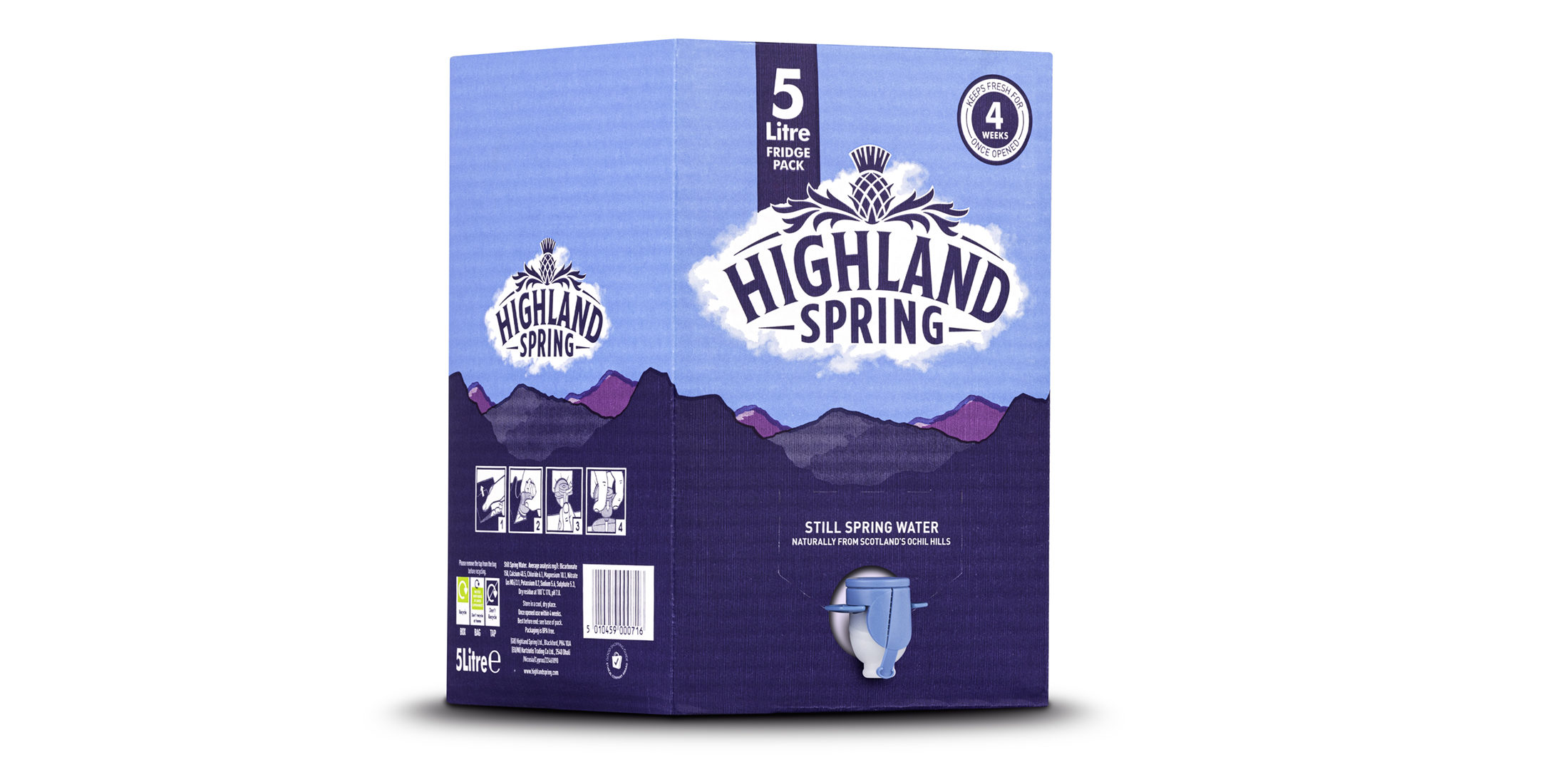 HIGHLAND Spring has announced the launch of a new five litre fridge pack, following the success of its ten litre hydration pack which launched in 2021.
The firm described the 5L format as a 'natural extension' to the Highland Spring range – with it offering consumers a larger pack size that keeps fresh for up to four weeks once opened.
Mike Buckland, consumer marketing controller at Highland Spring, commented, "The new 5L fridge pack is a natural extension to our range in a tried and tested format. We have seen from the success of our 10L Hydration Pack that consumers were looking for additional dispense solutions.
"The 5L pack meets on-the-go and at home decanting occasions and fits perfectly in the fridge. This new addition underlines our focus on innovation which delivers formats for every consumer occasion.
"The new space efficient 5L fridge pack should be merchandised in-store with Highland Spring multi-pack formats, mid-shelf for ease of handling. The easy-to-store pack also provides a solution that supports online delivery streams, offering convenience and enabling us to reach more shoppers."