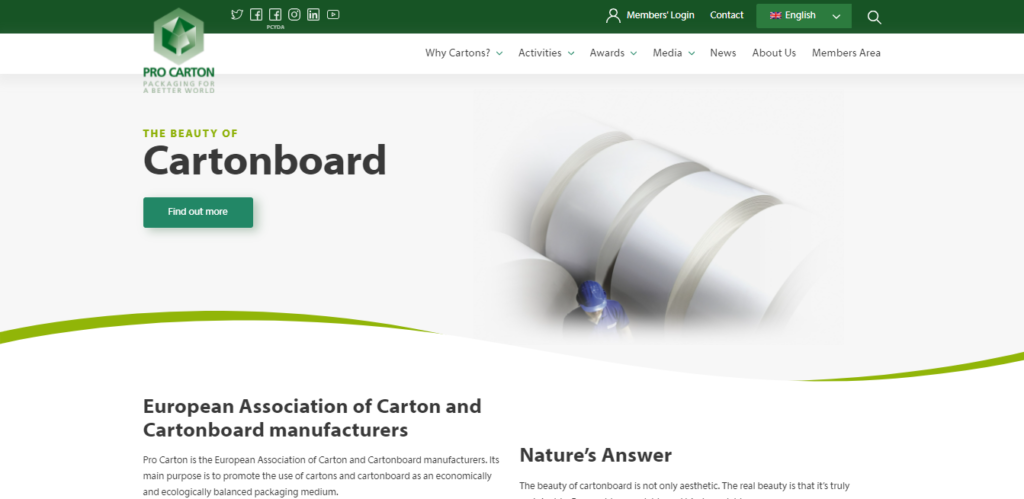 PRO Carton, the European Association of Carton and Cartonboard manufacturers, has announced it has relaunched its website with a revamped digital platform.
www.procarton.com has been given a 'refreshed' new look under recently appointed general manager, Winfried Muehling. The organisation said the updated site aims to showcase the merits of carton and cartonboard as the 'most economically and ecologically balanced' packaging medium.
Visitors to the site will find information on a range of subjects from sustainable forest management to cartonboard and carton production. The site will also continue to act as a touch point for those interested in entering the Pro Carton Awards, and act as a resource for anyone looking to access consumer research and educational content.
Winfried Muehling said, "Our website has always been a key platform to enable us to spread the message about cartonboard, and the new site will give us far greater capacity to do so. As well as revamping our content strategy, we have refreshed the look and feel to enhance the user experience, so all stakeholders can find the information they need more easily. We're excited to continue diversifying the content available online, reach new audiences and continue to highlight the merits of carton and cartonboard."